U.S.-CERT Director Randy Vickers Quits
Deputy Director Lee Rock Tapped as Acting Director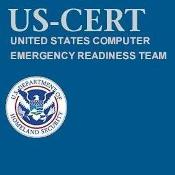 Randy Vickers has resigned as director of the United States Computer Emergency Readiness Team, the Department of Homeland Security unit charged with coordinating to security threats from the Internet, according to a memo to employees from Bobbie Stempfley, DHS acting assistant secretary for cybersecurity and communications.

No reasons was given for Vickers' departure.

Lee Rock, U.S.-CERT's deputy director for the past year, will serve as acting director until a fulltime director is named. "We are confident that our organization will continue its strong performance under his leadership," Stempfley said in the memo circulated Friday. "We wish Randy success in his future endeavors."

On April 12, 2010, DHS elevated Vickers to U.S.-CERT director - the same day it named Stempfley as director of the National Cybersecurity Division, which oversees U.S.-CERT (see DHS Fills 2 Key Cybersecurity Posts). Vickers had been serving as acting director since August 2009, when Mischel Kwon resigned as U.S.-CERT director (Kwon Resigns as US-CERT Director). Prior to joining U.S.-CERT, as an Army lieutenant colonel, Vickers served as chief of the Defense Department's Computer Emergency Response Team at the Joint Task Force, Global Network Operations. Among his 20-year Army career, Vickers also served as an infantry and information operations officer.

Vickers, in an interview with GovInfoSecurity.com nearly a year ago, discussed the challenges faced by the federal government to secure IT (see Defending IT: Swimming Against the Tide).

"We, as the federal government, have done a lot to improve the security posture of our assets," Vickers said. "But in doing so, the adversary has also gotten more technically competent and stronger. Yes, we are more secure than we were yesterday, but it doesn't end there. We got to continue to grow and keep up with the adversary. The adversary may be able to focus certain technologies against certain assets. We got to be able to look across the whole spectrum of assets in the federal government to be able to defend that and keep up with the change in technology and abilities of the adversaries."