Cryptocurrency Fraud , Fraud Management & Cybercrime , Fraud Risk Management
Ukrainian Police Disrupt Cryptocurrency Scam Aimed at Canada
Police Say 2 Call Centers Targeted Ukrainians in Canada With Investment Scheme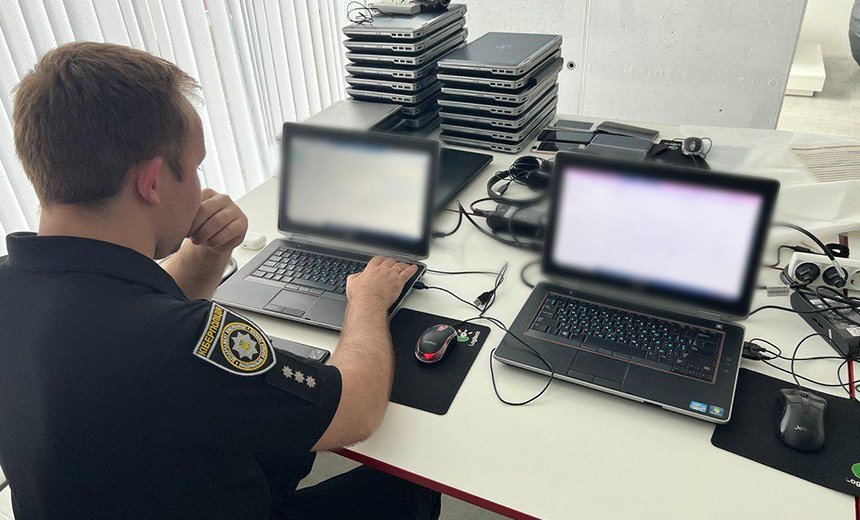 Ukrainian cyber police have disrupted a fake investment scam that involved stealing cryptocurrency from the online wallets of several Canadian citizens.
See Also: The Evolution of Online Fraud in 2023 and Best Practices to Plug the Gaps
The scammers operated out of two call centers in the Khmelnytskyi region of Ukraine and mainly targeted Ukrainian citizens living in Canada, the Ukrainian Cyber Police said.
Investigators said the scammers tried to create a highly effective call center by requiring employees to undergo a polygraph exam and an English proficiency test. The employees then posed as staffers of legitimate cryptocurrency companies to make fraudulent calls to victims, claiming their wallets had earned digital assets through a bot trading on stock exchanges.
The scammers then persuaded victims to install a special program on their device to claim and deposit their rewards. "As soon as they did this, the attackers gained separate access to the personal computers of the victims, to their crypto wallets, logins, passwords, as well as details of card accounts. Using this information, criminals took possession of foreigners' money," Ukrainian authorities said.
Ukrainian and Canadian authorities conducted a joint operation to disrupt the two call centers and confiscate computer equipment, mobile phones, SIM cards, cars and cash. Authorities also arrested some of the centers' operators, who will be tried for unauthorized interference with electronic communication under Ukrainian IT law, which carries penalties of up to 15 years of imprisonment.
Authorities said they are still investigating and hope to identify other participants in the scheme, more victims and the total amount pocketed by the scammers.