Top 10 Influencers in Government InfoSec
Fifth Annual List of Top Security Leaders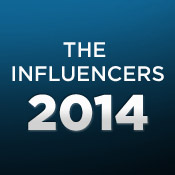 Recognizing the leaders who play a critical role in shaping the way governments approach information security and privacy, GovInfoSecurity announces its fifth annual list of Influencers.
See Also: JavaScript and Blockchain: Technologies You Can't Ignore
What makes an Influencer? It's a combination of position and know-how. Plus, with the exception of one individual, each of the Influencers has demonstrated the ability to lead and collaborate, characteristics of individuals who have a proven history on getting things done.
How did we choose the Influencers? We queried the GovInfoSecurity board of advisers and other IT security thought-leaders to identify candidates, with the editors making the final decision on the 2014 lineup.

Click here to view the PDF version.
Embed this infographic on your site
Simply copy and paste the code below into your site content to embed the image.