Biometrics , Identity & Access Management , Security Operations
Token Snags Ex-OneSpan Revenue Leader John Gunn as New CEO
Gunn Will Prepare Token's Wearable Authentication Ring for Large-Scale Production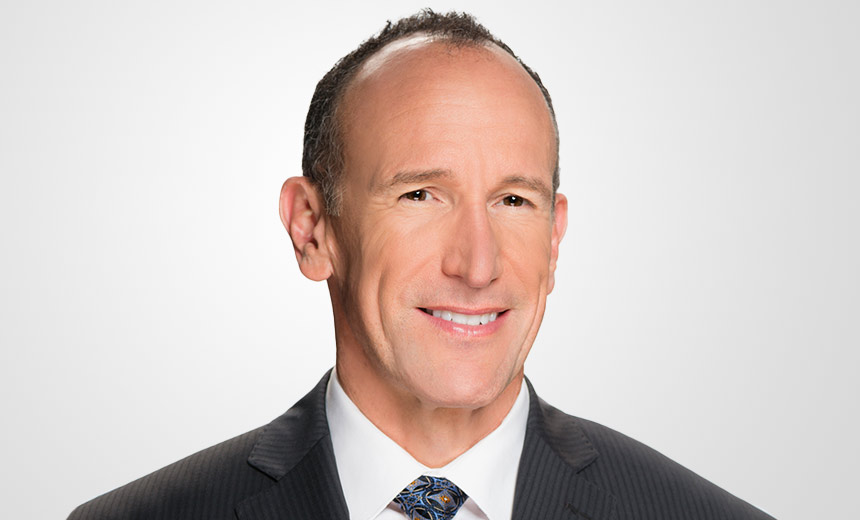 A wearable biometric authentication startup says former OneSpan CRO John Gunn is the new chief executive it needs to prepare for large-scale production of its ring-mounted integrated fingerprint sensor.
See Also: A Guide to Passwordless Anywhere
Rochester, New York-based Token tasked Gunn with sourcing the critical components needed to manufacture its combined fashion accessory and second factor authentication hardware and with building a base of paying clients. The company announced Gunn's appointment as CEO alongside the closing of a $13 million Series B financing round led by private investment firm Grand Oaks Capital.
"I really enjoy the small environment, the excitement, the urgency and the agility of a startup," Gunn tells Information Security Media Group. "It's great to have the resources of a big company like OneSpan, but there's also advantages to be able to move very quickly in a startup."
Token plans to release a beta version of its new ring within the next few months, one that offers a brighter LED light and improved waterproofing over the original model. Although Gunn's appointment wasn't announced until this week, he actually started as Token's CEO in late March and has already grown the business from 12 to 20 employees by expanding the research and development team (see: Real-Time Detection: Reversing the Fraud Trend).
Overcoming the Component Shortage
Roughly 80% of breaches are caused by authentication being broken, and that has remained steady over the past five years despite increased economywide spending on security and identity, according to Gunn. The stakes of being compromised are higher than ever, especially during this spate of ransomware attacks. A majority of small businesses that experience a ransomware attack ultimately shut down.
"We saw a great opportunity to bring forth a solution that will make a difference," Gunn says. "It layers on top of what other solutions are doing."
It has become significantly more difficult to find the components needed to build hardware-based technology over the past two years, and Gunn says he's spent much of his first three months identifying alternate or substitute parts that can be used in assembly. Gunn says he must ensure that replacement materials have the same physical and electrical characteristics as the components they're replacing.
Assembling the authentication ring is no easy task and needs to be done precisely to ensure the company retains a high yield, which Gunn says is vital when it comes to profitability. Token plans to sell the rings as a two-year subscription for between $15 and $25 per device per month. Gunn says they'll appeal most to senior leaders in areas handling sensitive data, such as finance, human resources and IT.
"It's a beautiful blend of the highest level of security with the highest level of convenience," Gunn says. "We're delivering both."
Engineers and Salespeople in Demand
From a personnel standpoint, Gunn says he'd like to grow Token from 20 employees today to more than 50 a year from now, primarily through hiring more engineers and sales personnel. On the engineering front, Gunn says Token is looking for firmware engineers, hardware engineers who have experience working with small circuits, and software developers who can make the product FIDO-compatible.
Token is intended to be layered on top of existing identity offerings from the likes of Okta, Ping Identity or OneSpan, and Gunn says the company needs software developers who are familiar with existing identity and access management technology. He says the product can be self-provisioned without the assistance of an IT service desk, meaning that revenue should ramp rapidly once it's been manufactured.
On the go-to-market side, Token is looking to hire sales managers, account managers, sales engineers and sales development reps who can generate demand and educate the target market on the company's technology. The company for now relies primarily on agencies and freelancers to address Token's marketing needs, meaning that most of the full-time positions are on the sales side, Gunn says.
Token is focusing on sectors that are targeted the most by adversaries, such as retail and wholesale, financial services, healthcare and energy. The product can help protect businesses of all sizes, but Gunn says it's designed for companies that already have identity and access management offerings deployed since Token only addresses a small piece of the much bigger identity puzzle.
"It's for the high end of the market," Gunn says. "It's not for everybody. You wouldn't use it to protect your Twitter account or your TikTok. But if your CFO has the ability to send six- or seven-figures sums, then it's essential. It makes a real difference in protecting the organization."