Theis Resigns as Michigan CIO
Led Cloud Initiatives, Einstein 2 Deployment During His Tenure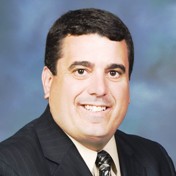 Kenneth Theis will leave his job as director of the Michigan Department of Technology, Management and Budget and state chief information officer on Oct. 1 for a position in the private sector, Gov. Jennifer Granholm announced Thursday.

The governor tapped Phyllis Mellon as acting director, a former acting agriculture director and acting management and budget director as well as chief deputy director of information technology before the state merged the two departments.

Mellon holds a master's degree and doctorate degree from Michigan State University where she has served as an adjunct professor. She earned her bachelor's degree from Penn State University.

As CIO, Theis oversaw the development of a secure cloud-computing framework and the deployment of the federal Department of Homeland Security's Einstein 2 intrusion detection system in Michigan, the first state to implement the IT security tool.