Texas Physician Gets 35-Year Sentence in Huge Fraud Scheme
Doctor Also Ordered to Pay $268 Million in Restitution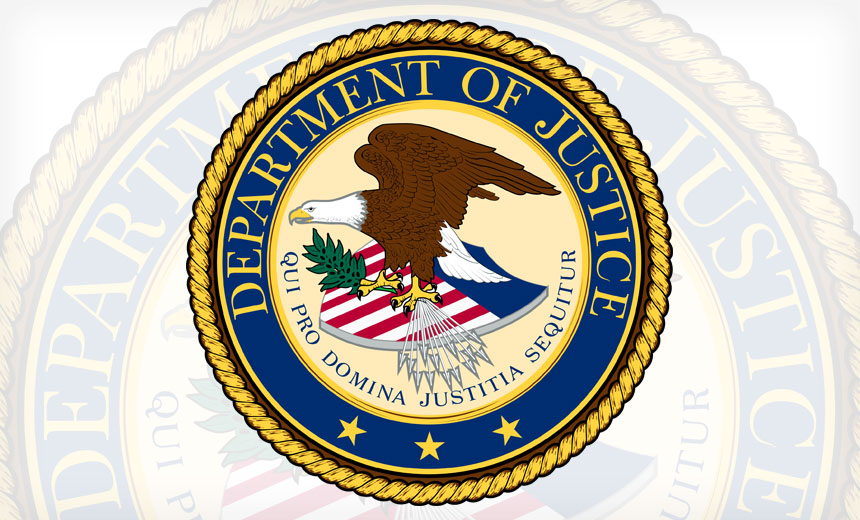 A Dallas physician has been sentenced to 35 years in federal prison and ordered to pay more than $268 million in restitution for his role in a Medicare and Medicaid fraud conspiracy involving $357 million in billing for unnecessary home healthcare services.
See Also: Live Webinar | Navigating the Difficulties of Patching OT
Roy Jacques, M.D., in April 2016 was convicted of one count of conspiracy to commit healthcare fraud, eight counts of healthcare fraud, two counts of making a false statement relating to healthcare matters and one count of obstruction of justice, the Department of Justice notes in a statement about the sentencing. Roy has been in custody since the time of his arrest in February 2012 (see 7 Charged in $375 Million Fraud Scheme).
Roy is the sixth defendant sentenced so far in the healthcare fraud scheme, but he has received by far the stiffest penalty. One defendant awaits sentencing in October, and five others sentenced in the scheme received prison sentences ranging from three to 10 years, and orders to pay restitution ranging from nearly $400,000 to $25 million.
"The healthcare sector is increasingly under attack," says Jay Kramer, a retired FBI supervisor and partner in the data privacy and cybersecurity practice of Lewis Brisbois Bisgaard & Smith, who was not involved in the case. "In addition to fending off ransomware ... attacks, healthcare providers have to be vigilant in preventing criminals from compromising network environments to steal valuable patient data. Separately, they also have to be concerned about thefts of a different type - fraudsters like those sentenced [in the Roy case] who betray the public trust from inside their industry."
'Large-Scale, Sophisticated Fraud'
The justice department notes that federal prosecutors presented evidence at trial that Roy and three others "engaged in a large-scale, sophisticated healthcare fraud scheme in which they conspired together and with others to defraud Medicare and Medicaid through companies they owned/controlled." Those included Medistat Group Associates, Apple of Your Eye Health Care Services, Ultimate Care Home Health Services and Charry Home Care Services.
Court documents indicate that Roy and a family member owned Medistat, an association of healthcare providers that primarily provided home health certifications and performed patient home visits. Medistat employed four doctors and approximately 15 nurses. "Between January 2006 and November 2011, Medistat certified more Medicare beneficiaries for home health services and had more patients than any other medical practice in the U.S.," the indictment documents note.
As part of the conspiracy, the co-defendants improperly recruited individuals with Medicare coverage to sign up for home healthcare services, prosecutors say. Charity Eleda - a registered nurse and co-owner of Charry Home Care Services, who is one of the convicted co-conspirators in the scheme -recruited patients from a homeless shelter in Dallas, "sometimes paying recruiters $50 per beneficiary they found and directed to her vehicle parked outside the shelter's gates," the justice department says.
Prosecutors say Eleda and other nurses falsified medical documents to make it appear as though those beneficiaries qualified for home healthcare services that, in fact, were not medically necessary.
Eleda and the nurses prepared Plans of Care, or POCs - also called 485s - "which were not medically necessary, and these POCs were delivered to Roy's office and not properly reviewed by any physician," according to prosecutors.
Prosecutors say Roy instructed his staff to certify these POCs, which indicated to Medicare and Medicaid that a doctor, typically Roy, had reviewed the treatment plan and deemed it medically necessary. "That certifying doctor, typically Roy, certified that the patient required home health services, which were only permitted to be provided to those individuals who were homebound and required, among other things, skilled nursing."
The justice department says more than 11,000 POCs were processed in this manner for more than 500 home health agencies.
Prosecutors say Roy entered fraudulent arrangements with Charry Home Care and other home health agencies "to ensure his fraudulent business model worked and that he maintained a steady stream of Medicare beneficiaries."
"The only thing more stunning than Jacques Roy and his co-conspirators' shameless methods is the staggering dollar amounts involved in this fraud scheme," says U.S. Attorney John Parker. "This takes brazen to a whole new level."
Earlier, Eleda was sentenced to serve four years in federal prison and ordered to pay about $400,000 restitution for her role in the scheme.
"In this case, Roy and his co-conspirators not only perpetrated frauds on Medicare and Medicaid, but also on every taxpayer in the United States," Kramer says. "That is because frauds like these raise the cost of goods and services for all Americans. That is also a significant reason why pervasive frauds like these are dealt with so harshly in sentencing."
Healthcare and privacy attorney Kirk Nahra of the law firm Wiley Rein, notes that the chances of actually collecting a huge amount of restitution from a medical fraudster are quite small. "Part of the reason for this large [restitution] number is to drive a longer sentence," he points out.
Data Analytics Helped Bust Case
In a 2012 statement, the Department of Health and Human Services' Office Inspector General noted that the Texas healthcare scheme was discovered through sophisticated data analysis, which brought to light suspicious billing spikes.
In general, the use of data analytics and other similar tools are aiding in the detection and investigation of healthcare billing fraud cases, Nahra notes.
"The government - and its investigators and the people who are potential whistleblowers - are all trying to use data analytics to improve the fight against fraud," he says. "The golden ticket would be the ability to prevent the fraud in the first place - which has been much harder to develop and implement than various analytics programs that can catch fraud after the fact."
But there are drawbacks to the use of these tools. "There is a pressure to pay healthcare providers - most of which goes to legitimate providers for legitimate claims - and so any slow-down in payment because of front-end analytics causes concerns," Nahra says.