Geo Focus: The United Kingdom , Geo-Specific , Legislation & Litigation
Tech Companies on Precipice of UK Online Safety Bill
Bill 'Poses a Serious Threat' to End-to-End Encryption, Apple Says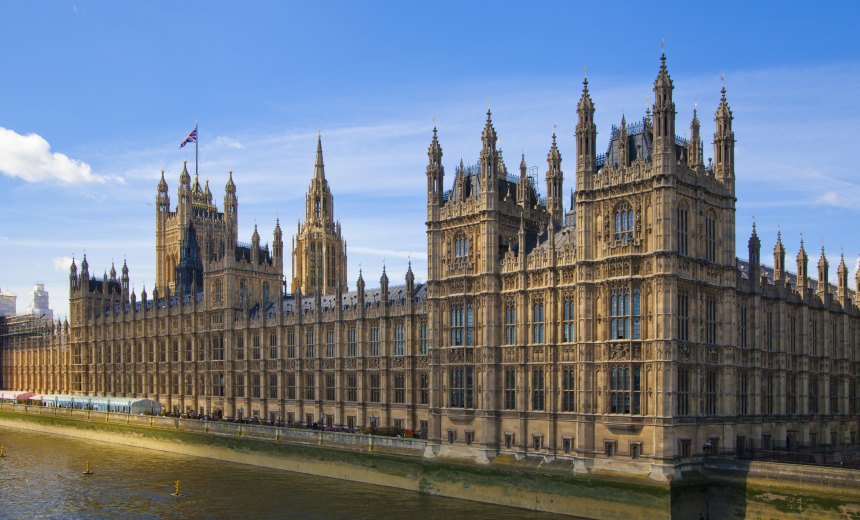 U.S. tech companies are stepping up warnings to British lawmakers over a government proposal they say will fatally weaken security and privacy protections for users. As soon as next week, Parliament could approve a bill mandating that online services deploy "accredited technology" to identify content tied to terrorism or child sexual exploitation and abuse.
See Also: Live Webinar | Generative AI: Myths, Realities and Practical Use Cases
The Conservative government-backed Online Safety Bill would impose a duty onto online platforms to shield young users from pornographic or self-harm content. Since its introduction in 2022, privacy and security experts have voiced objections to language in the bill that empowers the U.K. Office of Communications to order online intermediaries, including chat apps such as WhatsApp and search engines such as Google, to use "accredited technology" to identity outlawed content.
Critics say the bill's language sets up a surveillance regime that depends on weakened security or deliberate flaws in encryption algorithms. If the government decides to retain the mandate for accredited technology mandate, the United Kingdom faces a potential exodus of apps, said Alan Woodward, visiting professor of computer science at the University of Surrey. "If the government were to work with these companies, they will get far better results," he told Information Security Media Group.
The House of Lords is set to return the bill to the House of Commons after a third reading scheduled to begin Wednesday.
In an Aug. 21 letter penned to British Parliamentarian Lord James Nicholas Bethell, the president of encrypted chat app Signal, Meredith Whittaker, accused the government of continually ignoring the tech community analysis.
"These systems are not magic," she wrote. "They operate according to particular logics and rules that cannot be changed simply by wishing or mandating that things be different."
She added that "it is not possible to create a technological system that can both scan everyone's messages for impermissible expression, and preserve the right to privacy." In a Friday interview, Whittaker reiterated a vow that Signal will leave the U.K. market if the bill becomes law in its current form and the government forces the app to undermine its encryption standards.
Whittaker is among the most voluble tech opponents to the bill, but she isn't the only one. Smartphone giant Apple in late June urged the government to revise the bill, the BBC reported. "The Online Safety Bill poses a serious threat" to end-to-end encryption, the company said in a statement, "and could put U.K. citizens at greater risk."
"Apple urges the government to amend the bill to protect strong end-to-end encryption for the benefit of all," the company said.
Like Signal, Meta-owned WhatsApp has warned that it could leave the British market if the proposal becomes law (see: WhatsApp, Signal Preview UK Exit Over Threat to Encryption).
Responding to Whittaker, Bethell said Parliament does not consider the controversial clause as "undermining the safety and security of the U.K.'s core infrastructure and basic rights."
"This is a very nuanced policy area with a number of competing priorities which include the safety of our children and our national security," he added.
In a last-minute attempt to persuade the Parliament to not approve the controversial clause, Whittaker and civil society representatives will hold a closed-door meeting Monday with the government representatives.