States Struggle to Find IT Security Personnel
NASCIO Survey: Biggest Personnel Challenge for Most States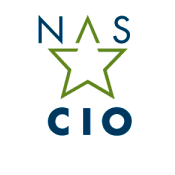 States struggle to staff their IT organizations, and the hardest position to fill and retain is that of the IT security practitioner.

That's the finding of a survey - State IT Workforce: Under Pressure - issued Wednesday by the National Association of State Chief Information Officers.

Asked what skills present the greatest challenges in attracting and retaining IT employees, 52.4 percent of state IT officials responded security, the only discipline to be designated by more than half of the respondents.

"Security has increasingly been a challenge to states as threats have multiplied and have become sophisticated," the report said. "State CIOs have recognized this discipline as one that needs careful attention, and the survey results reflect how security is going to continue to be a topic of concern."

Finding qualified security professionals has been a continuing problem for state IT leaders. In another NASCIO survey issued last fall, 40 percent of state chief information security officers cited the inadequate availability of security professionals as threatening the security of their information systems (see CISOs Paint Gloomy Picture of State IT Security).

In the new survey, completed in November, half the respondents from 40 states, District of Columbia and America Samoa identified project management as a demanding discipline to hire and retain. The next three: architecture and application and mobile application develop and support, both 48 percent, and analysis and design, 43 percent. Nearly one-quarter of state CIOs surveyed predicted that between 21 percent and 30 percent of state IT employees will be eligible for retirement within the next five years, though more than half reported that the recession has caused many state workers to postpone retirement. Still, the pending retirements should have an adverse impact on IT staffing. "The inevitable wave of baby boomers that will leave the state workforce in the next five years has only compounded the challenges that exist for recruitment and retention of highly qualified IT personnel,"Chad Grant, NASCIO policy analyst, said in a statement issued with the study, which he authored.

Other key findings of the survey:
Hiring freezes and elimination of vacant positions continue to be the greatest challenge for state CIOs when developing, supporting and maintaining IT services for state government.
Nearly two-thirds of respondents said that they anticipate having to reduce IT staff.
Just over half continued to have difficulty recruiting new employees to fill vacant IT positions, but data suggest the continuing high unemployment rate has reduced the burden for filling entry-level positions.
Key factors attracting new IT employees to civil-service positions include benefit package, job stability and pension/retirement plans.
Nearly eight in 10 respondents said state salary rates and pay-grade structures present a challenge in attracting and retaining skilled IT talent.
Fewer than one-quarter of respondents said their state performs an IT workforce assessment.