Device Identification , Endpoint Security
Socure Buys Berbix for $70M to Fortify Identity Verification
Buying Document Verification Startup Berbix Will Make Socure Faster, More Accurate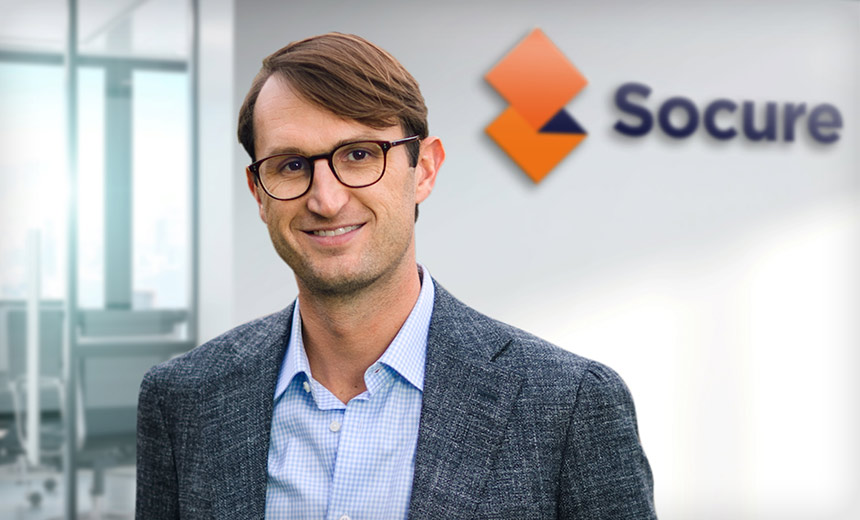 Socure has purchased a document verification startup founded by former members of Airbnb's Trust and Safety Team for $70 million to better detect fake identities.
See Also: JavaScript and Blockchain: Technologies You Can't Ignore
The Lake Tahoe, Nevada-area identity verification company said the acquisition of San Francisco-based Berbix will help Socure optimize the digital capturing and back-end processing of driver's licenses and passports at faster speeds and with greater accuracy, said Socure founder and CEO Johnny Ayers. Buying Berbix will also allow Socure to move into verifying different types of identity documents such as employer cards.
"The focus is: How do we verify the most amount of people with the least amount of fraud, the fastest of anyone in the market?" Ayers told Information Security Media Group. "Berbix was one name that came up repeatedly with customers as having maybe not a huge brand but tremendous product and technology."
Ayers said roughly two-thirds of Berbix's staff, or approximately 18 workers, joined Socure when the acquisition closed a couple of months ago. Berbix co-founder and CEO Eric Levine became Socure's senior vice president and head of DocV product management. Levine spent nearly five years as an engineer at Airbnb before establishing Berbix in 2018 (see: 'Disrupting the Hell Out of the Industry').
Making Identity Verification Faster, More Accurate
Socure began exploring an acquisition in the document verification space 15 months ago, and Berbix stood apart from the pack in a multivendor bakeoff because it had extremely low rates of false positives and false negatives. Berbix's co-founders, who have been studying fake documents for a decade, have deep experience in identifying forgeries across different structures and types of documents.
After building Berbix's technology into Socure's existing document verification offering, Ayers said the first-time acceptance rate when verifying a user's identity went up 14%, and resubmission requests fell from 20% of cases to just 6%. At the same time, the technology is 30% more effective at capturing fraudulent documents and now handles verification requests in just 3.5 seconds, rather than 11 seconds.
Ayers estimated that companies can generate hundreds of millions of dollars of additional revenue each year by becoming slightly better at saying "yes" to as many good customers coming through the front door as possible while still capturing people trying to commit fraud. Although vendors have been doing rules-based identity verification for 15 years, the newer players provide a better user experience, Ayers said.
"How do we verify the most amount of people with the least amount of fraud?"
– Johnny Ayers, founder and CEO, Socure
Ayers said Socure has historically focused more on regulated industries such as financial services as well as gaming. Meanwhile, Berbix addressed different types of use cases from scooter and car rental companies to marijuana dispensaries. Socure serves many United States-based companies focused on safeguarding personal identifiable information, while more than half of Berbix's clients are based outside North America.
Berbix is Socure's first acquisition since being founded in 2012, but Ayers anticipates it will be far from the company's last. Ayers has worked with Socure's board to examine M&A opportunities with point technologies in areas such as biometric authentication, mobile authentication and consumer verification tools. The economic downturn has forced startup founders to consider exits sooner than anticipated.
"We have dry powder to go on the offensive," Ayers said. "There's a lot of really good point solutions that solve different parts of the identity and risk decision life cycle that are going to be prime acquisition targets."