Cyberwarfare / Nation-State Attacks , Fraud Management & Cybercrime , Social Media
Social Media Political Ad Ban Before UK Vote Sought
Facebook, Google Should Ban Ads Ahead of Dec. 12 Election, Mozilla and Activists Say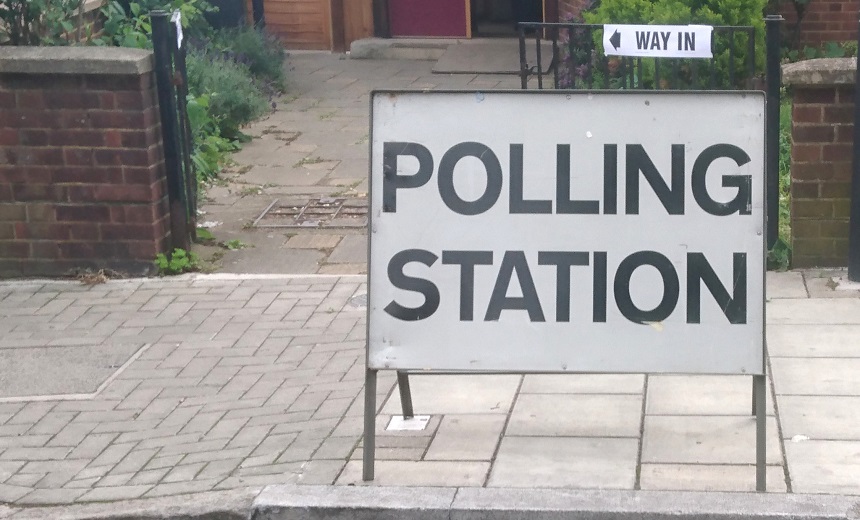 Weeks before the Dec. 12 general election in the U.K., Mozilla, privacy rights activists and academics are spearheading an effort to get Facebook and Google to temporarily halt political ads as a way to stop disinformation.
See Also: Live Webinar | Generative AI: Myths, Realities and Practical Use Cases
In an open letter published this week, representatives of Mozilla, which oversees the open source Firefox web browser, along with the Institute for Strategic Dialogue, the University of Sheffield, the World Wide Web Foundation and others, ask for a moratorium on political ads hosted on the social media platforms before the general election.
The letter notes that although U.K. politicians and government agencies are considering new regulations for political ads on social media, those rules would not be in place by the time elections are held.
"This legislative blackspot is particularly concerning in light of Facebook's recent policies to allow politicians to openly publish disinformation through ads," the letter states. "Equally concerning is the lack of transparency as to what data is being used to target ads, and how such ads are being targeted. We are aware that these policies are subject to debate both inside and outside the company. While that debate continues, people in the UK are left in uncertainty about whether they can trust what they see on the platform."
Today, @mozilla and our allies are asking @facebook and @google to issue an immediate moratorium on political and issue-based advertising in the UK, until the conclusion of the #UKelection2019 on Dec 12th.

Read & add your name too: https://t.co/DbztZ1DHfm

THREAD 1/

— Jon Lloyd (@jonrlloyd) November 4, 2019
Temporary Ban
The letter notes that Google has previously agreed to temporarily ban political messaging ads before votes in Ireland, Canada and Israel.
The authors, however, note that although they are asking for a temporary ban regarding political advertising, long-term solutions are needed to address the issue.
"Blocking political and issue-based ads is not a long-term solution, and we recognize that this measure may impact the much-needed voices of smaller campaign groups," the letter states. "But in the U.K. context, with dated electoral law and a lack of implementation of existing data protection laws, coupled with your platform's failures to sufficiently address the concerns raised, in this instance, it's a necessary trade-off."
Neither Facebook nor Google responded to a request for comment on the letter.
Focus on Elections
Over the last several weeks, social media companies, especially Facebook, have faced strong criticism about political ads that run on these platforms.
At an October Congressional hearing in the U.S., lawmakers grilled Zuckerberg over the types of political ads that run on Facebook, especially when those messages contain misleading statements and outright falsehoods (see: Congress Grills Facebook's Zuckerberg on Cryptocurrency Plans ).
Zuckerberg faced especially harsh questioning from Rep. Alexandria Ocasio-Cortez, D-N.Y., about false information used in political ads that run on the company's platforms. Facebook has previously announced that it won't stop politicians from running ads that contain false information, but it said it would remove messages that attempt to supress voting.
In the U.K. and the U.S., Facebook has also faced criticism about sharing its users' data with companies doing work for political campaigns. On Oct. 30, the company agreed to pay £500,000 ($643,000) to settle claims that it violated U.K. privacy laws by allowing Cambridge Analytica - a now-defunct digital marketer that focused, in part, on political campaigns - to access the personal data of 87 million of its users (see: Facebook Agrees to Pay UK Fine in Cambridge Analytica Case).
In July, the U.S. Justice Department and the Federal Trade Commission fined Facebook a record-setting $5 billion for violating users' privacy related to the Cambridge Analytica scandal and other issues (see: It's Official: FTC Fines Facebook $5 Billion).
Facebook has tried to counter some of this criticism by removing accounts, pages and groups from its platforms that are part of influence campaigns being run by foreign governments that are targeting elections in other countries (see: Facebook Shuts Misleading Accounts Ahead of 2020 Election).
Meanwhile, Twitter recently announced that it would ban all political advertising worldwide starting Nov. 22.