Application Security , Next-Generation Technologies & Secure Development
Snyk Lays Off Another 128 Staffers as Economic Woes Persist
Third Round of Layoffs Comes 4 Months After Snyk Raised $196.5M on $7.4B Valuation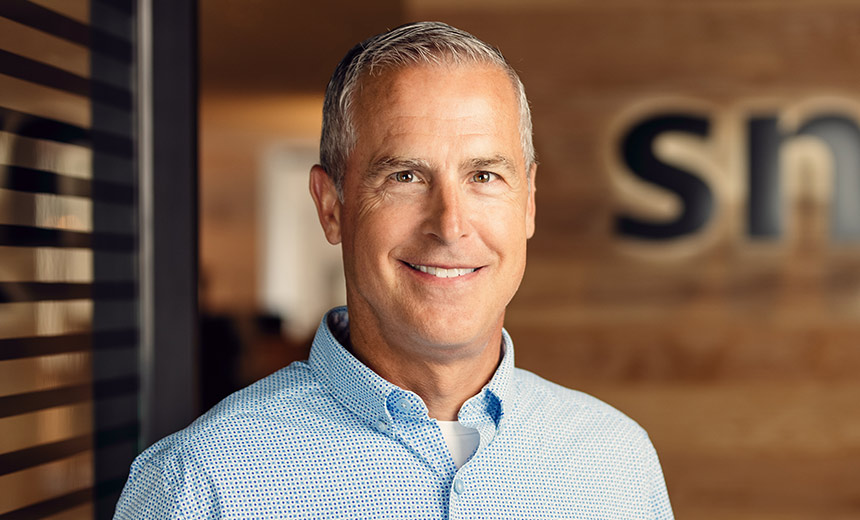 Snyk has executed its third round of layoffs since June 2022, axing 128 workers amid projections of challenging market conditions persisting into early 2024.
See Also: Choosing a SAST Solution
The Boston-based application security vendor revealed plans Thursday to reduce its more than 1,200-person staff by an estimated 11% - less than six months after laying off 198 people and less than 10 months after cutting 30 staffers. The workforce reduction comes just four months after Snyk closed a $196.5 million Series G funding round led by the Qatar Investment Authority at a $7.4 billion valuation (see: Snyk Raises $196.5M Weeks After Laying Off 14% of Workforce).
"We anticipated a tough start to 2023, but we were prepared to accelerate growth in the back half of the year," CEO Peter McKay wrote Thursday in a message to employees that was also posted to the company's blog. "We now know that the challenging market conditions are likely to persist into early 2024, so we must once again adapt."
'It's Crucial We Evolve Our Strategy'
Snyk said the job cuts will primarily come from the company's go-to-market and corporate functions. McKay said the company wants to right-size its go-to-market organizations to tightly focus on customer success, particularly in the enterprise sector. This will require bringing new skill sets and enterprise expertise into Snyk's sales, R&D, customer experience, and partner and channel teams, McKay said.
As the company's client base evolves from early adopters to some of the world's largest, most complex organizations, Snyk needs to pivot from a transactional customer engagement to a more consultative approach that extends postsale, McKay said. Snyk's customers include large enterprises such as Comcast and CVS Health as well as technology vendors such as Citrix, Salesforce and Atlassian, the company said (see: Snyk CEO Peter McKay on Making Defense Easier for Developers).
"Developer security is more important than ever, and today, we remain the leader of this category we pioneered," McKay wrote. "But, as the company in which we operate continues to quickly change, it's crucial we evolve our strategy to further our growth."
Snyk has experienced a dramatic reversal of fortune since September 2021 when it became the second-most-valuable venture-backed security company in the world after completing a $530 million Series F funding round at an $8.5 billion valuation. McKay said at the time that the money should position Snyk to go public in late 2022 or early 2023 and allow the company to bring in top-tier public investors.
"We now know that the challenging market conditions are likely to persist into early 2024, so we must once again adapt."
– Peter McKay, CEO, Snyk
Just nine months later, Snyk conducted its first round of layoffs in an effort to become free cash flow positive by 2024. In conjunction with its second round of layoffs in October, McKay directed Snyk to cut spending on everything from brick-and-mortar offices to IT and subscription services and business travel. Cloud security leader Aner Mazur and top legal officer Karyn Smith left Snyk as part of those job cuts (see: Snyk Lays Off 198 Staffers Including Cloud Defense Leader).
The December 2022 cash infusion came at a cost. Snyk slashed its valuation by $1.1 billion - or 13% - to secure a nearly $200 million investment from Qatar's sovereign wealth fund. That deal makes Snyk the only cybersecurity vendor to publicly reduce its valuation in exchange for additional cash. Snyk is the first significant cyber deal for QIA, which also invested $375 million in Elon Musk's buy of Twitter.
'It's Never Easy to Say Goodbye'
Despite raising $1.1 billion over the past nine years, Snyk still faces a competitive market environment. Gartner in April named Snyk as a challenger in application security testing due to its completeness of vision, lagging mainstays such as Synopsys, Checkmarx and Veracode. Gartner said Snyk's offering lacked built-in functionality and didn't provide the setup and functionality that security professionals need (see: Synopsys, Checkmarx Top Gartner MQ for App Security Testing).
The company's estimated annual revenue of $106.5 million - or nearly $90,000 per employee - puts it ahead of smaller startups such as Invicti Security, Contrast Security and Sonatype but behind established rivals Veracode and Checkmarx, according to IT-Harvest. IT-Harvest gave Snyk a health rating of 28, trailing Sonatype but besting Veracode, Synopsys, Checkmarx, Contrast Security and Invicti Security.
Snyk's headcount is already down nearly 15% from a peak of 1,421 workers in October 2022, according to IT-Harvest, and it is expected to tumble from 1,211 workers today to 1,083 employees once the latest round of layoffs is complete, giving Snyk its lowest headcount since January 2022. Snyk has 626 workers in the U.S., 317 workers in the U.K., 165 workers in Israel and 94 workers in Canada, IT-Harvest found.
"It's never easy to say goodbye to Snykers and friends who have helped shape the foundation of our company, but I am confident that with these changes, Snyk is positioned to capitalize on the enormous opportunity in front of us," McKay wrote.
Security layoffs since May 2022 have been concentrated at late-stage startups that had been expected to file for an initial public offering in the next few years. Aura, Cybereason, Deep Instinct, Lacework, Malwarebytes, OneTrust and Transmit Security have also announced job cuts over the past year. Snyk is the only cybersecurity vendor of any size to publicly disclose three rounds of layoffs since 2022.
The volume of layoffs in the security industry has slowed after a flurry of job cuts in late spring and early summer of last year as well as the start of new fiscal quarters in early October and early February. Only three cyber vendors have disclosed layoffs since early March. Zscaler axed 177 workers - or 3% of its workforce - in early March, and Absolute Software cut 40 people - or 5% of staffers - last week (see: Zscaler Lays Off 3% of Staff Amid Delays Closing Large Deals).