Cloud Security , Security Operations
SentinelOne CEO: Cloud Security May Be Bigger Than Endpoint
Tomer Weingarten on Fueling Cloud Growth Through Wiz Partnership, Revamped Pipeline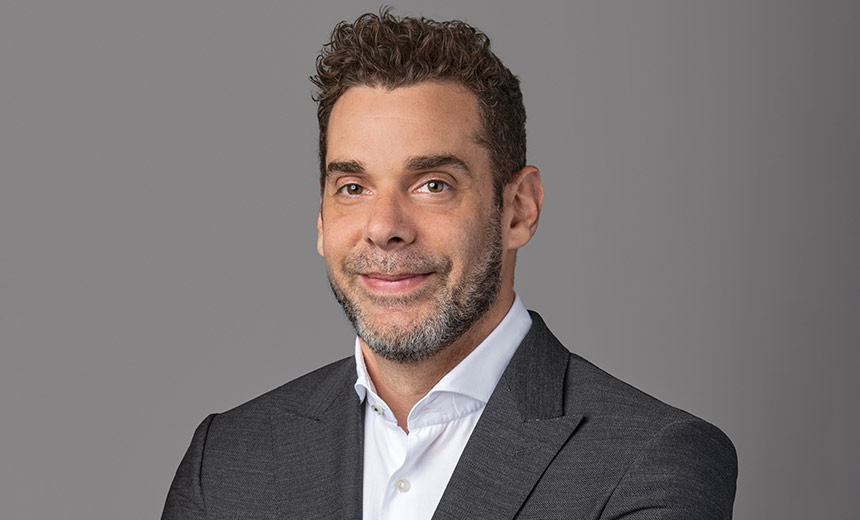 SentinelOne has struck a partnership with Wiz and revamped its pipeline generation efforts to capitalize on growing demand for cloud protection, said CEO Tomer Weingarten.
See Also: JavaScript and Blockchain: Technologies You Can't Ignore
The Silicon Valley-based endpoint security stalwart says that by using a simple deployment process and eschewing kernels and agents, it has prompted multiple firms to spend more than $1 million replacing their existing cloud security technology with Singularity Cloud. Cloud security accounted for 15% of SentinelOne's annual contract value in the latest fiscal quarter and has more than doubled quarter-over-quarter (see: SentinelOne's Tomer Weingarten on Cloud, XDR and Analytics).
"We feel like the opportunity in cloud security could be as big as or even bigger than endpoint security," Weingarten told investors during an earnings conference call Tuesday. "And we're definitely designing our go-to-market [strategy] to capitalize on that opportunity in the years to come."
SentinelOne wasn't among the top nine vendors for cloud workload security market share in 2021, market intelligence firm IDC found. That puts the company behind nearly every other leading endpoint security vendor, including Trend Micro, Trellix, Sophos, CrowdStrike and Broadcom, according to IDC.
But Weingarten said SentinelOne's ability to infuse AI-based behavioral detection modules into runtime-based cloud workload protection allows the firm to protect everything from containerized Kubernetes environment to virtual servers hosted in the cloud. Competing technologies deliver runtime protection at the expense of performance and flexibility, which he said is intolerable in a production environment.
Weingarten said a global internet provider found its existing cloud security technology was breaking production services in Linux environments and was very costly due to agent resource overconsumption. The enterprise ended up spending more than $1 million to replace its existing tool with Singularity Cloud, which Weingarten said offers better operational stability and security performance than rivals (see: SentinelOne Pushes Upmarket to Minimize Effects of Slowdown).
"Many organizations - especially the cloud-native ones - are leaning toward an architecture they can control, an architecture they can trust and an architecture that really provides for superior security by infusing AI models into runtime protection," Weingarten said. "As a result, we're not just waiting for detection or identifying vulnerabilities but truly deflecting attacks from some of these workloads."
Fusing Together Cloud Workload Security and Posture Management
Cloud security was SentinelOne's fastest-growing solution in the fiscal quarter ended Jan. 31, edging out data retention, managed detection and response and identity security, Weingarten said. More than one-third of SentinelOne's bookings in the most recent fiscal year came from emerging technologies outside the endpoint, according to Weingarten.
"The opportunity in cloud security could be as big as or even bigger than endpoint security."
– Tomer Weingarten, co-founder and CEO, SentinelOne
A quarter ago, SentinelOne started putting more emphasis on building pipeline specifically for cloud security opportunities and can now look at pipeline generation by discipline as part of a broader endpoint security sale. Emphasizing cloud-only or cloud-mainly prospective deals expands the size of SentinelOne's total addressable market and creates bigger opportunities for the company, he said.
"In many cases, we see this as one native complete sale from the endpoint all the way to the cloud," Weingarten said. "But with that said, cloud stand-alone deals actually open a new avenue for us and unlock many accounts that otherwise might already have an endpoint incumbent."
The company last week inked a deal to bring together SentinelOne's cloud workload protection and Wiz's cloud security posture management to detect and remediate misconfigurations across diverse cloud environments. Weingarten said the exclusive partnership is bidirectional, meaning both the Wiz and SentinelOne salesforces can sell the other's technology into their own customer base.
"This is a great marriage of two adjacent capabilities that both customer sets are looking for," Weingarten said. "This combination creates a far superior cloud security offering to any other single vendor on the market."
Wiz last month became the most valuable venture-backed cybersecurity company in the world, raising $300 million on a $10 billion valuation just three years after its founding. That puts Wiz's valuation at more than double that of SentinelOne, which notched a $10 billion valuation in the largest cybersecurity initial public offering of all time in June 2021 but is today worth just $3.95 billion due to the economic slump (see: Wiz Raises $300M on $10B Valuation to Safeguard Cloud Data).
Sales Soar, GAAP Losses Mount
| SentinelOne | Quarter Ended Jan. 31 2023 | Quarter Ended Jan. 31 2022 | Change |
| --- | --- | --- | --- |
| Revenue | $126.1M | $65.6M | 92.1% |
| Net Loss | $93.7M | $71.7M | -30.6% |
| Loss Per Share | $0.33 | $0.27 | -22.2% |
| Non-GAAP Net Loss | $37.4M | $44M | 15% |
| Non-GAAP Loss Per Share | $0.13 | $0.17 | 23.5% |
Source: SentinelOne
SentinelOne's revenue of $126.1 million in the quarter ended Jan. 31 edged out Seeking Alpha's sales estimate of $124.7 million. And the company's non-GAAP loss of $0.13 per share beat Seeking Alpha's net loss estimate of $0.16 per share.
For the full year, SentinelOne's sales skyrocketed to $422.2 million, up 106.1% from $204.8 million last year. The company's net loss increased to $378.7 million, or $1.36 per share, 39.7% worse than a net loss of $271.1 million, or $1.56 per share, the year prior.
The company's stock was up $0.73 - 5.04% - to $15.20 per share in after-hours trading Tuesday. That's the highest SentinelOne's stock has traded since Thursday. For the quarter ending April 30, SentinelOne expects revenue of $137 million. Analysts had been expecting sales of $136.6 million, according to Seeking Alpha.