Governance & Risk Management , IT Risk Management , Privacy
Senators Call for a National 5G Coordinator
Lawmakers Ask National Security Adviser to Appoint a 5G Leader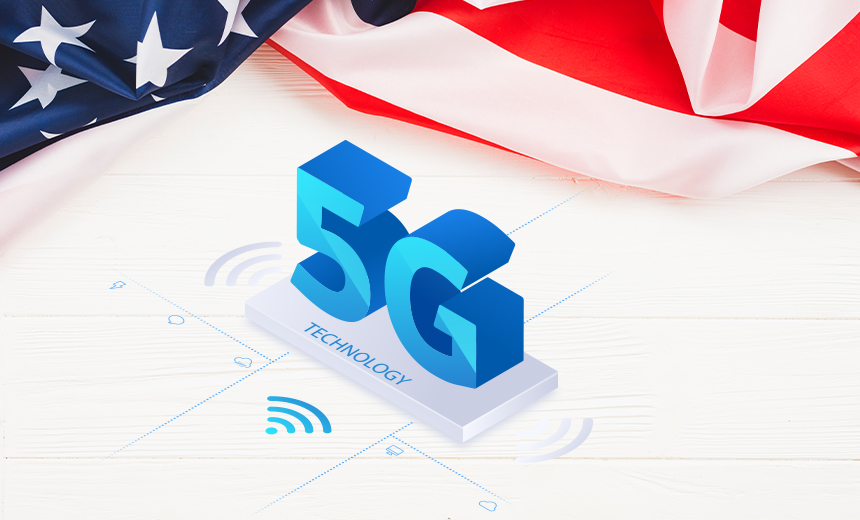 A bipartisan group of eight U.S. senators is urging National Security Adviser Robert O'Brien to appoint a special coordinator to oversee the rollout of 5G cellular networks. The coordinator would address security issues and coordinate the efforts of federal agencies.
The Monday letter from senators who serve on the intelligence, foreign relations, armed services and government affairs committees states that because of the different approaches by the federal agencies involved, there's no coherent national 5G strategy.
"Without a national strategy, facilitated by a common understanding of the geopolitical and technical impact of 5G and future telecommunications advancements, we expect each agency will continue to operate within its own mandate, rather than identifying national authority and policy deficiencies that do not neatly fall into a single department or agency," the letter states.
See Also: Fireside Chat | Zero Tolerance: Controlling The Landscape Where You'll Meet Your Adversaries
Security Concerns
While the deployment of high-speed 5G cellular networks is expected to bring many benefits, lawmakers and other officials are raising concerns about the cybersecurity and national security implications.
Earlier this month, for instance, Sen. Ron Wyden, D-Ore., wrote to Federal Communications Commission Chairman Ajit Pai, asking him to ensure that wireless carriers such as AT&T and Verizon build new security measures, such as encryption and authentication, into 5G networks as they're rolled out (see: Sen. Wyden Pushes FCC on 5G Security).
U.S. lawmakers have also raised national security concerns about the use of equipment from Chinese companies, such as Huawei, in building 5G networks. Some security analysts, for example, say that certain Huawei firmware contains security vulnerabilities (see: Report: Huawei's Firmware Riddled With Problems).
The letter from the eight U.S. senators refers to those security concerns.
"We believe that having a senior leader would position the U.S. to lead on telecommunications advancements, ensure the United States is appropriately postured against this strategic threat, and demonstrate to our allies the seriousness with which the nation considers the issue," the letter reads.
Some federal agencies, such as Department of Defense and the General Services Administration, have already implemented temporary rules that ban the purchase of telecom gear from Chinese companies, according to The Hill.
The letter was signed by Richard Burr, R-N.C.; James Inhofe, R-Okla.; Ron Johnson, R-Wis.; Bob Menendez, D-N.J.; Gary Peters, D-Mich.; Jack Reed, D-R.I.; Jim Risch, R-Idaho; and Mark Warner, D-Va.
The letter from the senators was written on the same day that Pai announced a new public spectrum auction to increase the reach of 5G networks across the U.S.
I've outlined four principles that the @FCC must advance regarding C-band spectrum: we must (1) free up significant spectrum for #5G, (2) do so quickly, (3) generate revenue for the federal government, and (4) ensure continued delivery of services currently using the C-band.

— Ajit Pai (@AjitPaiFCC) November 18, 2019
'Strategic Risk'
In their letter, the senators note that the U.S. and its allies are facing an unprecedented cybersecurity and national security challenges when it comes to 5G, especially as China is attempting to take the lead on the necessary technologies.
"China's leadership, combined with the U.S. increased reliance on high-speed, reliable telecommunications services to facilitate both commerce and defense, poses a strategic risk for the country," according to the letter.
"We must shape the future of advanced telecommunications technology by supporting domestic innovation through meaningful investments, leveraging existing areas of U.S. strength, and bringing together like-minded allies and private sector expertise through a sustained effort over the course of decades, not months," the letter adds.
Global Threats
The global rollout of 5G networks requires the deployment of new technologies, such as software-defined networks, or SDNs - a major shift from older telecommunication networks that relied on a combination of hardware and software. This creates potential new security vulnerabilities that need to be addressed.
In October, a security assessment conducted by the European Commission and the European Agency for Cybersecurity found nation-state attacks are the biggest threat to 5G networks (see: Nation-State Hackers Greatest Threat to 5G Networks: Report).