Cybercrime , Fraud Management & Cybercrime
SEC Reportedly Launches Cryptocurrency Probe
Report: Dozens of Firms and Advisers Behind Initial Coin Offerings Receive Subpoenas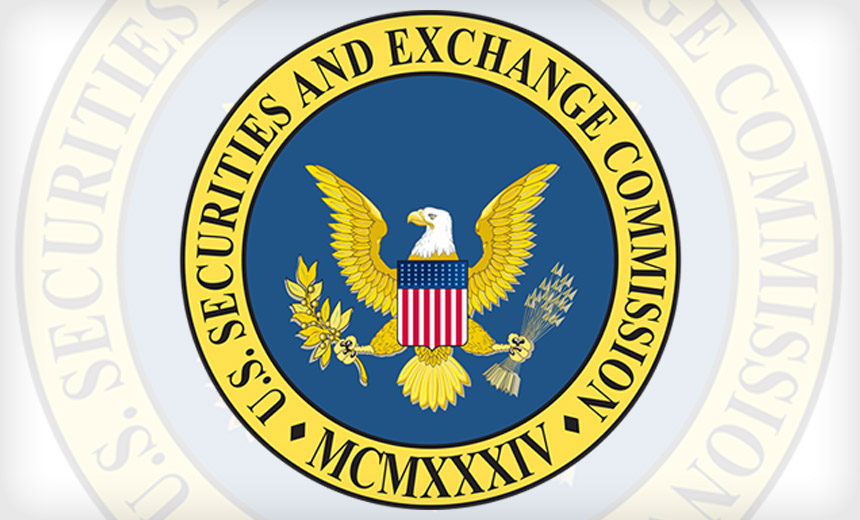 The U.S. Securities and Exchange Commission has issued dozens of subpoenas and requests for information to technology companies, executives and advisers involved in initial coin offerings, the Wall Street Journal reports, citing unnamed individuals with knowledge of the SEC's probe.
See Also: Live Webinar | Generative AI: Myths, Realities and Practical Use Cases
An SEC spokesman declined to comment.
Initial coin offerings, or ICOs, attempt to raise funds for new cryptocurrency ventures. Many of these virtual currencies tie into the blockchain called Ethereum.
The craze for cryptocurrencies started with bitcoin, which surged to a value of nearly $20,000 last December after being worth just $2,500 at the start of last July. Enthusiasm for bitcoin has waned slightly, with its value hovering around $11,500 this week.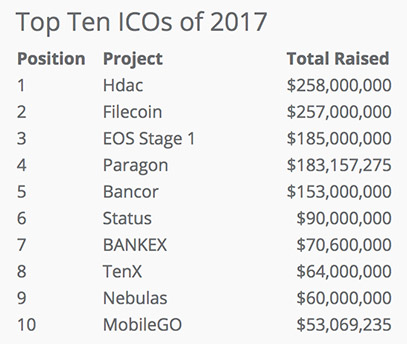 Source: CoinSchedule
Investors, however, continue to double down on ICOs. Last year, ICOs raised at least $3.9 billion, according to CoinSchedule, which tracks a subset of all ICOs. This year looks to exceed that amount, with ICOs having raised at least $1.3 million in just the first two months of the year, CoinSchedule reports.
Meanwhile, research and data firm Token Report says that 480 new ICOs have already launched this year, and it estimates that they've raised $1.7 million to date.
"ICOs are still not slowing down any time soon," Galen Moore, co-founder of Token Report, wrote in a recent newsletter from the firm.
2017 Cryptocurrency ICOs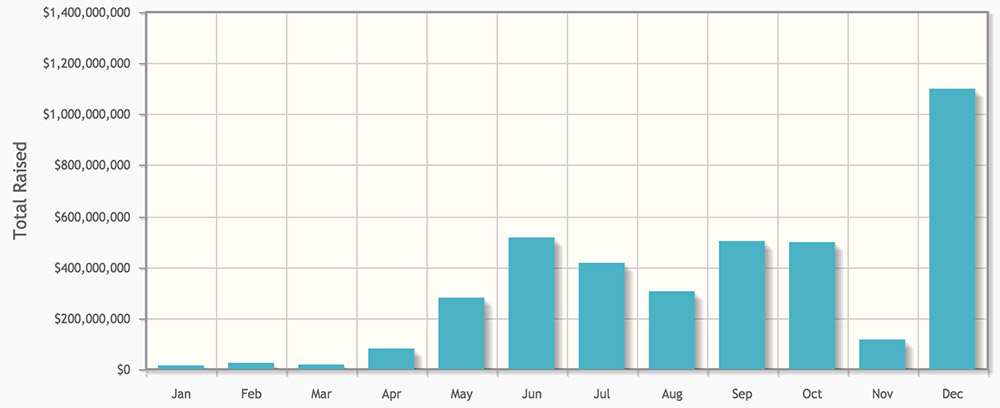 Source: CoinSchedule
SEC Investigates ICOs
In recent months, the SEC has begun paying much more attention to ICOs, warning investors to proceed with caution as it began cracking down on alleged ICO scams (see SEC Chairman Seeks More Cyber Risk Disclosure).
"Many promoters of ICOs and cryptocurrencies are not complying with our securities laws," Jay Clayton, chairman of the SEC, told the Senate's Committee on Banking, Housing and Urban Affairs, during a Feb. 6 hearing on cryptocurrencies, ICOs and related products and activities.
"We have brought a number of enforcement actions concerning ICOs for alleged violations of the federal securities laws," Clayton said. "I have asked the SEC's Division of Enforcement to continue to police these markets vigorously and recommend enforcement actions against those who conduct ICOs or engage in other actions relating to cryptocurrencies in violation of the federal securities laws."
Clayton said that ICOs offer opportunities for innovation, but said they would work best in harmony with federal securities laws. Otherwise, he warned, ICOs remained rife for abuse by fraudsters and other criminals (see Criminals Hide 'Billions' in Cryptocurrency, Europol Warns).
Fraud Alert
In September, Steven Peikin, co-director of the SEC's enforcement division, said during a New York University panel discussion that the SEC was investigating multiple ICOs and that many appeared to involve nothing more than scammers attempting to illegally profit from cryptocurrency hype.
"As with any kind of newsworthy event, roaches kind of crawl out of the woodwork and try to scam money off of investors," he said, according to Reuters.
Last July, the SEC warned that ICOs, aka "token sales," are securities and therefore subject to federal securities laws, unless a "valid exemption" applies. In response, many ICOs banned U.S. residents from participating.
"Issuers of distributed ledger or blockchain technology-based securities must register offers and sales of such securities unless a valid exemption applies," the SEC said in a news release at the time. The SEC had launched an investigation into ICOs following the 2016 ICO for cryptocurrency called Ether, backed by Ethereum. Ultimately, however, it chose to not file charges but rather issue a caution instead.
Celebrity Endorsements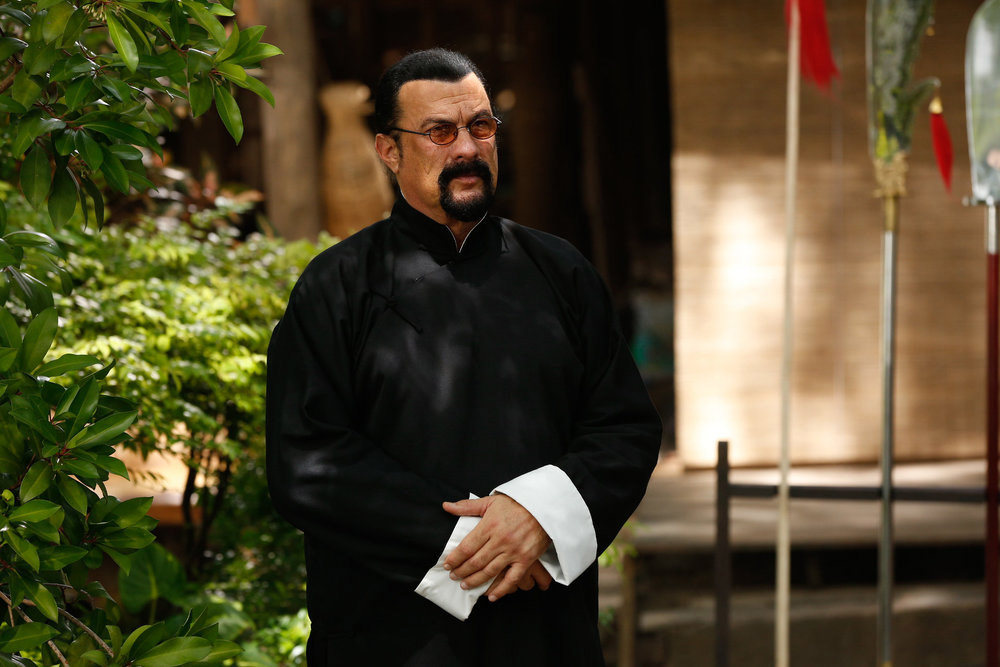 Cryptocurrency frenzy: 'Zen Master' Steven Seagal, pictured, has been announced as the 'official ambassador' for a new cryptocurrency called bitcoiin 2gen. (Source: Bitcoiin.com)
One measure of the craze for ICOs is their celebrity endorsements. Last year, socialite Paris Hilton began touting a cryptocurrency called LydianCoin. Earlier this month, an organization called Bitcoiin2Gen announced that actor and "Zen Master" Steven Seagal would serve as the "brand ambassador" for its new cryptocurrency, which is based on the Ethereum blockchain. As of Thursday, the company claimed to have raised $20.4 million.
Last November, the SEC warned that anyone who promotes cryptocurrencies - including celebrities - must reveal the terms under which they are endorsing the cryptocurrency token or coins.
"Any celebrity or other individual who promotes a virtual token or coin that is a security must disclose the nature, scope and amount of compensation received in exchange for the promotion," the SEC warned. "A failure to disclose this information is a violation of the anti-touting provisions of the federal securities laws."
In a guide for investors, the SEC also warned that "celebrities, like anyone else, can be lured into participating (even unknowingly) in a fraudulent scheme" and that "celebrities are sometimes linked to products or services without their consent so the celebrity may not even have endorsed the investment."
SEC's Cyber Unit Investigates ICOs
Last September, the SEC announced that its enforcement division had launched a new cyber unit designed "to investigate cyber-related misconduct." It's headed by Robert A. Cohen, who since 2015 has been one of two co-chiefs of the SEC Enforcement Division's Market Abuse Unit (see Senate Testimony: SEC Chairman Offers Cyber 'Mea Culpa').
The cyber unit's mission includes investigating violations involving hack attacks designed to steal nonpublic information, scams perpetrated social media or other digital means, violations involving distributed ledger technology and cryptocurrency ICOs, dark web misconduct, and intrusions into retail brokerage accounts and other cyber-related threats to trading platforms and other critical market infrastructure.
The cyber unit's first charges, filed last December, involved obtaining an emergency asset freeze to halt an ICO that had raised approximately $15 million after promising investors a 13-fold profit in less than one month. The SEC said the ICO had been launched by Dominic Lacroiz, who it called "a recidivist Quebec securities law violator," and a business partner, Sabrina Paradis-Royer, via Lacroix's company PlexCorps. The company promised that its PlexCoin "would yield a 1,354 percent profit in less than 29 days," according to the SEC.
Bill Gates Dings Cryptocurrencies
Some big-name technologists, including former Microsoft chief Bill Gates, are not big fans of cryptocurrencies.
"The main feature of cryptocurrencies is their anonymity. I don't think this is a good thing. The government's ability to find money laundering and tax evasion and terrorist funding is a good thing," Gates said this week in his sixth "ask me anything" question-and-answer session on Reddit (see Cybercriminals Go Cryptocurrency Crazy: 9 Factors).
The co-chair of the Bill & Melinda Gates Foundation continued with his assessment of the downside cryptocurrencies pose for society. "Right now cryptocurrencies are used for buying fentanyl and other drugs so it is a rare technology that has caused deaths in a fairly direct way. I think the speculative wave around ICOs and cryptocurrencies is super risky for those who go long."
"Cryptocurrencies ... is a rare technology that has caused deaths in a fairly direct way."
— Bill Gates
Steve Wozniak, the co-founder of Apple, told a conference in India on Tuesday that he'd been scammed out of seven bitcoins then worth less than $5,000, but now worth about $70,000.
"Somebody bought them from me online through a credit card, and they cancelled the credit card payment," Wozniak said, the Guardian reports. "It was that easy. And it was from a stolen credit card number, so you can never get it back."
Asian Regulators Weigh Options
Not surprisingly, regulators in many countries beyond the U.S. have also been taking a close look at ICOs, especially in Asia, which remains the global center of cryptocurrency frenzy.
Last September, China banned all new ICOs, although it's not clear what real-world effect that move has had. South Korea too banned ICOs last year, although trading in cryptocurrencies remains popular.
The governments of Japan, Singapore and Taiwan have been much more ICO-friendly, although all have signaled that they will likely regulate ICOs to protect investors.
In Japan, regulators have been reviewing ICOs that target the country's investors and industry watchers have signaled that the country's regulator, the Financial Services Agency, might be given the power to suspend fraudulent ICOs.
This week, authorities in Singapore said they're exploring whether the country needs new laws to protect investors in ICOs, Reuters reports.