Schmidt's Top Deputy Leaving White House
Bhalotra Fostered Key Administration Cybersecurity Initiatives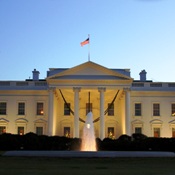 Sameer Bhalotra, White House Cybersecurity Coordinator Howard Schmidt's top deputy, is leaving the administration on Jan. 23, moving to northern California where his wife has a new job.
See Also: Buyers Guide: Third-Party Cyber Risk Management
Bhalotra, who's been on Schmidt's staff since June 2010, played key roles in developing several administration cybersecurity initiatives, including the National Strategy for Trusted Identities in Cyberspace (see White House Unveils Online Authentication Plan) and the National Initiative for Cybersecurity Education (see NICE: Fed's Cyber Education Initiative) as well as a detailed legislative agenda sent to Congress last May (see White House Unveils Cybersecurity Legislative Agenda).
"He was the cornerstone of most of what the administration did on cybersecurity," James Lewis, the staff director of the Commission on Cybersecurity for the 44th Presidency, the panel that provided key IT security advice to the president and on which Bhalotra served as a member, said on Tuesday. "Howard has a good team and has managed to do a few things, but it's still a big change."
Karen Evans, who was the Bush White House's top IT official, says Bhalotra will be missed. "Sameer brought a level of understanding and experience to the issues which helped to move the federal government forward in the area of cybersecurity," Evans said. "Sameer had an extensive knowledge of how the intelligence committees on the hill worked and his relationships were a very effective part of Howard's team."
Not widely known outside of federal cybersecurity circles, Bhalotra gained much respect among those he worked with, not only at the White House, but in his previous jobs on Capitol Hill and at defense and intelligence agencies (see Who's Sameer Bhalotra? Howard Schmidt Knows).
"He is probably the most technically tuned-in staff member on the Hill," SANS Institute Research Director Alan Paller said at the time Schmidt hired Bhalotra as deputy cybersecurity coordinator. "He's an innovator and a team builder and a mentor to many others on the Hill where he headed the Senate's cyber staff caucus."
Before joining the White House, Bhalotra served as the senior cybersecurity staffer on the Senate Select Committee on Intelligence, beginning in 2007. Previously, according to his bio, he was a founding member of the science and technology staff within the Office of the Director of National Intelligence. Bhalotra began his government career is an engineer at the Defense Intelligence Agency and then joined the Central Intelligence Agency, working on Directorate of Science & Technology projects and subsequently supporting the CIA director.
Bhalotra received an undergraduate degree in chemistry and physics from Harvard University and a doctorate in applied physics from Stanford University, specializing in next generation optical sensing systems.