RSA to Get Its First Chief Security Officer
Eddie Schwartz Moving to Post from Co-Owned NetWitness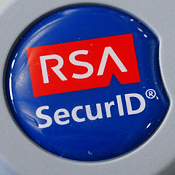 This story has been updated.
* * *

Victimized by a hack of its SecurID authentication token that resulted in the breaches of several customers' IT systems, security maker RSA is expected to announce its first chief security officer as early as Friday.

He's Eddie Schwartz, the CSO at NetWitness, a network security company that provides real-time network forensics and automated threat analysis solutions that's owned by storage maker EMC, which also is RSA's parent.

Schwartz' LinkedIn page and his Twitter account on Thursday evening identified him as RSA's CSO, though no official announcement had been made. In a tweet, Schwartz wrote: "Thanks to all for all the good wishes today as well as the reality checks. I am very excited about this job and our field in general."
Schwartz's new duties were being finalized late Thursday, but he's expected to report to a top executive at RSA and the chief information security officer at EMC.
The naming of Schwartz comes days after RSA Executive Chairman Arthur Coviello Jr. acknowledged that information taken from a hack of its IT systems in March had been used to breach Lockheed Martin computers. Coviello also said RSA would replace SecurID authentication tokens for customers who typically protect intellectual property and corporate networks (see RSA: SecurID Hack Tied to Lockheed Attack).
Jim Routh, global head of application security at JP Morgan Chase, said in a LinkedIn recommendation that Schwartz has the rare talent to communicate complex ideas at a conceptual, logical and physical level, adjusting seamlessly with his audience based on their technical enterprise. "Every conservation with him is a worthwhile endeavor and a great learning opportunity," said Routh, who at the time of the 2009 recommendation worked as chief information security officer and managing director at Depository Trust & Clearing Corp.
According to his LinkedIn biography, Schwartz has been NetWitness CSO since January 2007, responsible for aligning the firm's product strategy with the evolving operational threat faced by government and commercial organizations. Before joining NetWitness, Schwartz served as chief technology officer of ManTech Security Technologies, senior vice president of operations of Guardent and executive vice president of operations for Predictive Systems. He also worked as chief information security officer at Nationwide Insurance, as a senior computer scientist for CSC and a foreign service officer with the State Department.