Romanian Nabbed for Breaching NASA Servers
Police: 26 Year Old Damaged Computers, Restricted Data Access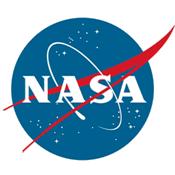 Romanian police have charged one of its citizens with the nickname "Iceman" for hacking into several servers belonging to NASA, causing an estimated $500,000 in damage.

Robert Butyka, 26, breached several servers operated by the American space agency last Dec. 12, disrupting their functionality, modifying and damaging data and restricting access to data, according to a statement issued Nov. 15 by Romania's Directorate for Investigating Organized Crime and Terrorism. Police removed several computers from Butyka's home.

In detaining Butyka, authorities charged him with a range of offenses, including accessing a computer system without authorization, disrupting the functionality of a computer system and restricting access to data, according to a computer translation of a police statement.

Bryan Sartin, one of the authors of the 2011 Verizon Data Breach Investigations Report (See Inside the 2011 Verizon Breach Report), isn't surprised that the breach of U.S. government computers originated in Eastern Europe, saying many e-crimes come from hackers living in Romania, Bulgaria, Ukraine, Belarus and other nations of the former Soviet Union.