Standards, Regulations & Compliance
Rockefeller, Snowe Revise Cybersecurity Bill
Legislation Defines How President Can Shutter Net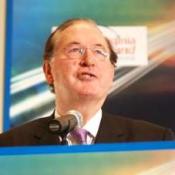 Sens. Jay Rockefeller and Olympia Snowe on Wednesday issued the latest draft of their cybersecurity bill that lays out the steps by which the president, in collaboration with the private owners of the nation's critical IT infrastructure, could halt Internet traffic in a declared national emergency.

A summary of the legislation that accompanied the draft bill makes it clear that the proposed law does not grant the president any additional authority, and requires the administration and business ahead of time and working in collaboration to designate specific IT systems whose disruptions or incapacitation would threaten strategic national interests.

"It simply seeks to avoid the type of deadly bureaucratic confusion that left New Orleans to drown in the aftermath of Hurricane Katrina," the summary states.

The bill would require the president to notify Congress within 48 hours of an emergency declaration, explaining why it was declared and the scope and estimate length of the emergency.

The measure also would address complaints by the privately-owned operators of 85 percent of the nation's critical IT infrastructure that they lack sufficient access to classified information regarding threats to their virtual operations. The bill would require the president to provide security clearances to key private-sector officials and to facilitate the sharing of classified threat information with them.

According to the sponsors, their bill would:
Significantly raise the priority of cybersecurity throughout the federal government and streamline cybersecurity-related government functions, authorities and laws.
Protect civil liberties, intellectual property and business proprietary information.
Promote cybersecurity public awareness, education, and research and development.
Foster market-driven cybersecurity innovation and creativity to develop long-term technology solutions and train the next generation of cybersecurity professionals.