Data Loss Prevention (DLP) , Governance & Risk Management , Incident & Breach Response
Report: US Weighs DNC Hacking Charges Against Russians
Prosecutors May Charge Six Russian Officials, Wall Street Journal Reports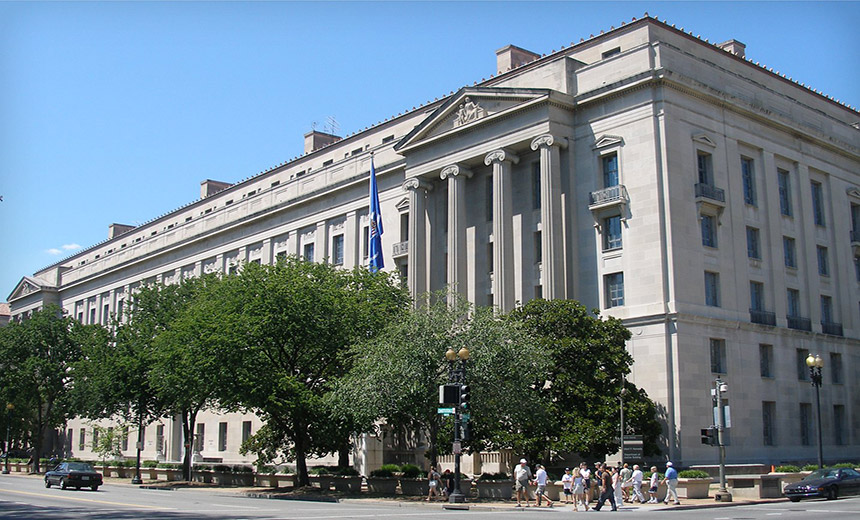 U.S. Justice Department investigators have identified at least six members of the Russian government that they believe orchestrated last year's hack of Democratic National Committee computers and dumping of stolen information, the Wall Street Journal reports.
See Also: Live Webinar | Generative AI: Myths, Realities and Practical Use Cases
Citing people with knowledge of the investigation, which is in its early stages, the newspaper reports that "federal prosecutors and federal agents working in Washington, Pittsburgh, San Francisco and Philadelphia have been collaborating on the DNC investigation" and that charges could be filed next year. It adds that the effort is separate from Special Counsel Robert Mueller's investigation into potential collusion between the Trump campaign and the Russian government to influence the 2016 U.S. presidential election.
In June 2016, the DNC said that it had been hacked, apparently by two Russian-based groups with possible ties to the country's intelligence agencies. Days later, a self-proclaimed hacker or hackers known as "Guccifer 2.0" leaked sensitive DNC documents, including thousands of emails stolen from the personal email account of John Podesta, 2016 Democratic presidential nominee Hillary Clinton's campaign chairman (see Tainted Leaks: Researchers Unravel Cyber-Espionage Attacks).
Guccifer 2.0 also claimed credit for passing more than 19,000 emails to WikiLeaks, which released the emails just ahead of the Democratic National Convention, throwing the party into turmoil.
In January, a joint U.S. intelligence agency report concluded that "Russian President Vladimir Putin ordered an influence campaign in 2016 aimed at the U.S. presidential election" that "aspired to help President-elect Trump's election chances" (see Deep Dive: US Intelligence Report Into Russian Hacking).
Those efforts allegedly included not just the DNC leaks but hacks of other officials' email - including both Democrats and Republicans - as well as using messages on social media and advertisements on Facebook and Twitter to plant controversial narratives or false information on emotive issues, such as gun control, immigration and race (see Senate Grills Tech Giants Over Russian Fake News).
But the January U.S. intelligence report stopped short of naming any specific Russian intelligence officials suspected of orchestrating the DNC hack and data dump.
Mueller's Investigation
The news that the Justice Department is now reportedly weighing charges against specific members of the Russian government comes as Mueller's team continues to probe possible collusion between the Trump campaign and the Russian government during the 2016 U.S. presidential election.
President Trump has denied that his campaign ever colluded with the Russians. The Russian government has also dismissed those allegations.
Mueller was appointed in May. But the public face of the investigation heated up on Monday, when it was revealed that former Trump foreign policy adviser George Papadopoulos, 30, had pleaded guilty on Oct. 5 to lying to FBI investigators about his role in trying to connect the Trump campaign to individuals with close ties to the Russian government.
Papadopoulos belatedly admitted to investigators that he learned on April 26, 2016, that Hillary Clinton's emails had been obtained by Russian operatives. That was months before knowledge of the data theft was public. "They [the Russians] have dirt on her. ... The Russians had emails of Clinton. ... They have thousands of emails," according to a 14-page "statement of offense" filed Monday in federal court (see Trump Campaign Aide Knew Early About Hacked Democratic Emails).
Also on Monday, indictments were unsealed against Trump's former campaign manager, Paul Manafort, 68, and his former deputy, Rick Gates, 45. Appearing in a Washington federal courthouse Monday, both men entered not-guilty pleas. They face 11 charges that range from tax evasion to money laundering to conspiracy against the United States.
A federal judge set bail for Manafort at $10 million and for Gates at $5 million, which both posted. They have each been ordered to be confined to their homes.
Jonathan Turley, a professor of public interest law at George Washington University, says the arrests of Manafort and Gates are notable, in part, because both have been viewed as "power brokers" in Washington. "They are part of the 'made men' of the Beltway - people who could get things done with a single call to the right people," he writes in a USA Today op-ed.
Why Indict Russians?
Some legal experts had been expecting that Mueller might attempt to indict alleged Russian co-conspirators as part of his investigation. Ryan Goodman, a professor of law at New York University and former special counsel for the U.S. Department of Defense, suggested Monday via Twitter that Mueller's team might pursue this strategy, in part, to safeguard any attempts to disrupt their investigation.
In recent weeks, President Trump has reportedly been asking aides how he can shut down Mueller's investigation.
3. Indictment of Russians also undercuts Trump's ability to pardon his way out of this mess. Politically hard to pardon Russians, and...

— Ryan Goodman (@rgoodlaw) October 30, 2017
In addition, if Trump considers pardoning any of his former team members, should they plead guilty or be found guilty in court of charges filed by Mueller's team, it would be almost impossible to get their names and potential Russian connections cleared.
"Mueller's naming any Trump associates as 'unindicted co-conspirators' would be very significant for public understanding of wrongdoing," Goodman says.
At the same time, if any of the accused Russian nationals could be brought to justice, they could be used to strengthen cases against U.S. defendants. "Russian nationals ... can't count on any pardons, so may be more likely to flip/cooperate if ever taken into custody," Goodman says.
Still, law enforcement experts say it's unlikely that any Russian government officials indicted for allegedly hacking the DNC would ever be arrested, provided they carefully restrict their international travel. Regardless, the Justice Department has previously pursued this strategy, including indicting two Russian government officials in connection with a 2014 hack attack against Yahoo (see Russian Spies, Two Others, Indicted in Yahoo Hack).
While neither Russian government suspect has been arrested, an alleged Canadian accomplice has been extradited from Canada to stand trial.
The 2014 indictments against the two Russian officials followed the Justice Department indicting five Chinese army officers for hacking American corporate computers to steal intellectual property (see The Real Aim of U.S. Indictment of Chinese).
Experts say that move represented the Obama administration sending a message to the Chinese government that future intellectual property hacking campaigns would not be tolerated.
The Chinese government denied the allegations, but the Wall Street Journal reports that U.S. officials saw a decline in attacks launched from China after the indictments were announced.