Quiz: Test Your Gov IT Security Knowledge for 2010
12 Questions on Past Year's Government IT Security Developments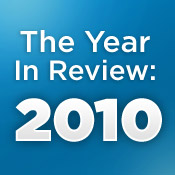 Test your knowledge on happenings in government IT security during 2010.

Link to answers and related articles at end of quiz.

1. Who left his job as his state's top IT security official to become president and chief executive of the Center for Internet Security?
Mark Weatherford
Robert Maley
Seth Kulakow
Will Pelgrin
2. Which state fired its chief information security officer for disclosing at an IT security conference details about an anomaly in its reservation system to schedule driver license tests?
California
Colorado
Nevada
Pennsylvania
3. Karen Evans coauthored a white paper calling for a new regime in IT security certification. Which of these job did Evans never hold?
Administrator for E-Government and IT at the Office of Management and Budget
CIO at the Department of Commerce
Director, Justice Department's Information Resources Management Division, Office of Justice Programs
National Director of the U.S. Cyber Challenge
4. Who did incoming Speaker John Boehner tap to coordinate a more efficient way to address cybersecurity legislation in the House of Representatives?
Darrell Issa
Mac Thornberry
Michael McCaul
Peter King
5. Sameer Bhalotra is the new
Counselor to DHS Deputy Undersecretary Philip Reitinger
Deputy to Cybersecurity Coordinator Howard Schmidt
Director of federal network security at the National Cybersecurity Division
Director of the United States Emergency Response Readiness Team
6. Sens. Joseph Lieberman, Susan Collins and Tom Carper introduced comprehensive IT security legislation last June. It was known as:
Cybersecurity Act of 2010
Cybersecurity Enhancement Act of 2010
Federal Information Security Amendments Act of 2010
Protecting Cyberspace as a National Asset Act of 2010
7. The U.S. Cyber Challenge sponsored three statewide contests to encourage mostly college-age students to consider careers in IT security. Which state did not hold a contest in 2010?
California
Delaware
New York
Virginia
8. NIST either issued or revised a number of its Special Reports during 2010. Match the reports' numbers with their titles.
SP 800-34
SP 800-53A
SP 800-122
SP 800-127
SP 800-128
Assessing the Security Controls in Federal Information Systems
Contingency Planning Federal Information Systems
Protecting the Confidentiality of Personally Identifiable Information
Securing WiMAX Wireless Communications
Security Configuration Management of Information Systems
9. How much did the Obama administration request to fund the Comprehensive National Cybersecurity Initiative in fiscal year 2011?
$3.6 billion
$5.3 billion
$12.5 billion
$25.1 billion
10. Which cabinet department created the post coordinator for cyber issues?
Commerce
Defense
Homeland Security
State
11. The National Association of State Chief Information Officers asked state IT security officials what major barriers their states face in addressing information security. Place the top five barriers in order.
Inadequate availability of security professionals
Increasing sophistication of threats
Lack of sufficient funding
Lack of support from business stakeholders
Lack of visibility and influence within the enterprise
12. The federal government created a new program called FedRAMP. FedRAMP is a way
Agencies can jointly vet cloud computing providers
Federal government IT networks securely access the Internet
Local/tribal/state governments piggyback on federal government contracts
Vehicles exit I-395 into the Capitol parking garage
Here are the answers.