Privacy Best Practices to be Discussed
Free Online Event Slated for Jan. 26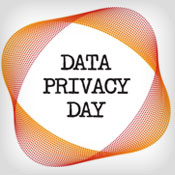 A free online event Thursday on the intersection of privacy and security issues will address how to implement best practices.
See Also: Live Webinar | Remote Employees & the Great Resignation: How Are You Managing Insider Threats?
Keynoter for the event will be U.S. Federal Trade Commissioner Julie Brill. Two panel discussions will feature representatives from Facebook, Mastercard, Intel, Comcast Cable and eBay, among others.
One panel will address best practices surrounding privacy and security and how to put them into action. The other panel will focus on the past, present and future of privacy and security. The two panels will be moderated by Christopher Wolf, co-chair and founder of Future of Privacy Forum and partner, Hogan Lovells US LLP.
The event, sponsored by the National Cyber Security Alliance to mark Data Privacy Day 2012, will be streamed via Facebook Live from 9 to 11:45 a.m. ET on Jan. 26. NCSA, a non-profit cybersecurity awareness and education organization, is coordinating Data Privacy Day.
Viewers can sign up in advance at http://on.fb.me/privacyday2012 and tune in on Jan. 26 at 9:30 a.m. ET at: http://on.fb.me/dctalkslive. Those interested in attending in-person at the George Washington University Law School can register at: http://dpd12.eventbrite.com/.
Data Privacy Day
Data Privacy Day is an annual event designed to promote awareness about privacy and education about best practices. The day promotes awareness about the many ways in which personal information is collected, stored, used and shared.
"As people across the globe continue to integrate the Internet into their daily lives, it becomes increasingly important that everyone understands privacy in the digital age, how to safeguard their data and own their online presence," says Michael Kaiser, executive director of NCSA.
The international awareness initiative also commemorates the signing of Convention 108, which is the first legally binding international treaty dealing with privacy and data protection, recognizing the individual's right to protection of personal information as a fundamental freedom.