Privacy Act Reform Likely Delayed Till 2010
July 4 Deadline Missed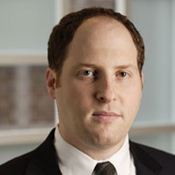 Chances that Congress would enact legislation to update the 35-year-old Privacy Act this year are slipping away.

The legislation would have had to be introduced by Independence Day for it to have any chance of being enacted this year, says Ari Schwartz of the Center for Democracy and Technology, who has been working closely with lawmakers interested in updating the Privacy Act.

Schwartz, the center's chief operating officer, predicts a bill could be introduced in September or October, meaning Congress wouldn't vote on the legislation until next year.

A major flaw of the Privacy Act is that it doesn't account for technologies such as the Internet that came into existence after its enactment in 1974, limiting the use by the government of some technologies.

The center is hosting a wiki at eprivacyact.org to let the public help draft a new Privacy Act.

"We extended the comment period because we had a few people say that they wanted more time and it was clear that it was not going to be introduced in July," Schwartz says in an e-mail message. "It is still open and we are still getting good comments. We will definitely have our final draft before the end of July that we would share with the committee. Then, they will make edits to get it to something that they want to introduce."

Click here to listen to a podcast interview with Schwartz.

Read a transcript of or listen to a podcast interview with Dan Chenok, who chaired a government advisory committee on reforming the Privacy Act.

Here's our article on the recommendations of the advisory panel to reform the Privacy Act.