Standards, Regulations & Compliance
Panel OKs Fed InfoSec Workforce Review
Subcommittee Passes Cybersecurity R&D Amendments Act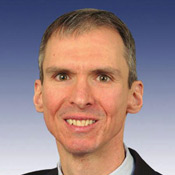 A bill to require the president to assess the government's cybersecurity workforce, including an agency-by-agency skills assessment, cleared a House panel on Wednesday. The legislation also would order the White House to evaluate the pool of available cybersecurity talent and any barriers to the recruitment of cybersecurity professionals.

The House Committee on Science and Technology's Subcommittee on Research and Science Education approved by a voice vote the Cybersecurity Research and Development Amendments Act of 2009. The measure goes to the full committee for consideration.

The bill also would establish a scholarship fund, administrated by the National Science Foundation, in which recipients - undergraduate and graduate students studying cybersecurity - promise to work as IT security professionals in the federal government in an equal number of years in which they received the grant. The NSF program also would fund faculty professional development and cybersecurity curricula development programs at U.S. colleges and university.

The bill's amendment for the cyber scholarship for service program would encourage minority students to pursue careers in cybersecurity, says amendment sponsor Rep. Eddie Bernice Johnson, D.-Texas. "We will only attract the strongest candidates to this field if we recruit from as large a group of young people as possible," she said in a statement. "Programs that encourage diversity help to strengthen our workforce and keep us safe."

Among other provisions, the bill would require:
Agencies to develop, update and implement a strategic plan for cybersecurity research and development based on an assessment of cybersecurity risk, and that it specify and prioritize near-term, mid-term and long-term research objectives, describing how the near-term objectives complement R&D occurring in the private sector.


The National Science Foundation to support research on the social and behavioral aspects of cybersecurity as part of their total cybersecurity research portfolio.


NSF to establish a postdoctoral fellowship program in cybersecurity. The measure also would reauthorize the NSF cybersecurity research program and includes identity management as one of the research areas support. Another provision would reauthorize NSF programs that provide funding for capacity building grants, graduate student fellowships, graduate student traineeships and research centers in cybersecurity.
"Cyber threats are constantly evolving and cybersecurity R&D must evolve in concert through a combination of near-term fixes and long-term projects that build a more secure foundation," Subcommittee Chairman Daniel Lipinski, the bill's author, said in a statement announcing its passage. "The Cybersecurity R&D Amendments Act will ensure an overall vision and an implementation plan for the federal cybersecurity R&D portfolio and will train the next generation of cybersecurity professionals."