ONC's DeSalvo to Focus on Ebola Response
Takes on New Role of Acting Assistant Secretary of Health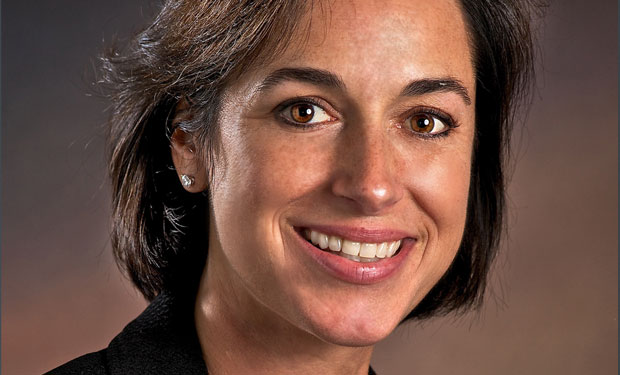 Karen DeSalvo, M.D., who has headed up the Office of the National Coordinator for Health IT since January, is leaving the position to help with the Department of Health and Human Service's Ebola response efforts.
See Also: 57 Tips to Secure Your Organization
"HHS Secretary [Sylvia] Burwell asked National Coordinator for Health IT Karen DeSalvo to serve as acting assistant secretary for health, effective immediately," an ONC spokesman tells Information Security Media Group.
"In this role, she will work with the [HHS] secretary on pressing public health issues, including becoming a part of the department's team responding to Ebola," the spokesman says. "Dr. DeSalvo has deep roots and a belief in public health and its critical value in ensuring the health of everyone, not only in crisis, but every day."
Before joining ONC, DeSalvo served as the New Orleans health commissioner, where she was "at the forefront of efforts to modernize the New Orleans healthcare system," former HHS secretary Kathleen Sebelius said last December in announcing her appointment of DeSalvo as ONC chief. "Following Hurricane Katrina, for example, she led projects to increase access to care by augmenting the city's neighborhood-based medical homes for low income, uninsured and other vulnerable populations in the New Orleans area."
Lisa Lewis, ONC's chief operating officer, will serve as the acting head of ONC. And DeSalvo will continue to support the work of ONC in her new role.
ONC, a unit of HHS, coordinates nationwide efforts to implement electronic health records as well as the secure electronic exchange of health information. It takes a lead role in developing guidelines for programs under the HITECH Act, including the electronic health records incentive program, often called the "meaningful use" program. That entails setting security and privacy requirements. As HITECH funding winds down, ONC plans to focus on the issue of interoperability of healthcare information systems to ease the national exchange of data.
DeSalvo succeeded Farzad Mostashari, M.D., as chief at ONC.
Another ONC Departure
In addition to the departure of DeSalvo, ONC in November will also be losing its deputy national coordinator, Jacob Reider, M.D. who was also formerly ONC's chief medical officer. Reider also served as acting national coordinator between September 2013 and January 2014 after Mostashari left ONC and before DeSalvo joined. Before joining ONC about three years ago, Reider was chief medical informatics officer at Allscripts, an electronic health records vendor.
In an e-mail Reider sent to ONC staff on Oct. 23, which ONC shared with ISMG, Reider wrote, "Several weeks ago - after many discussions with my family - I decided that my time at ONC would need to end. As some of you know, I have been commuting to DC from my home in Albany, NY, and committed to my family that three years would be the limit of such an arrangement. I'm a marathon runner - so I have very good stamina - but even marathons have a finish line!"
The Reaction
The news of DeSalvo stepping down from ONC to take on a new role at HHS came as a surprise even to some individuals with close ties to the office.
"Since this announcement was so unexpected, it feels like the air just went out of the room," says attorney Deven McGraw, who chairs the Privacy and Security Workgroup of the HIT Policy Committee, which advises ONC. "But I know ONC staff has been working very hard on the interoperability roadmap, and they will continue to do so even without Karen leading the charge," says McGraw, referring to ONC's 10-year post-HITECH vision unveiled in the summer.
Since joining ONC in January, DeSalvo "added structure to some of the processes there at ONC," says Dixie Baker, who chairs the Transport and Security Standards Workgroup of the HIT Standards Committee that advises ONC. "Disciplined, well-articulated processes and procedures will be extremely valuable in managing Ebola surveillance, detection and response. I expect her to be very good at assuring that those kinds of processes are in place," says Baker, a senior partner at consulting firm Martin, Blanck and Associates.
"Karen has deep experience managing large public health efforts from her work on Katrina recovery," notes Beth Israel Deaconess Medical Center CIO John Halamka, M.D., who co-chairs the HIT Standards Committee. "The move makes sense."
"At the same time Karen is taking on a new role, I sense a new enthusiasm in the private sector around interoperability," he adds. "As the meaningful use program winds down, I believe the energy of the private sector will sustain the momentum of the national healthcare IT program in the wake of several recent departures from ONC."