Governance & Risk Management , Professional Certifications & Continuous Training
Obama Unveils Cyber Training Initiative
Program Aims to Bolster Nation's High-Tech Workforce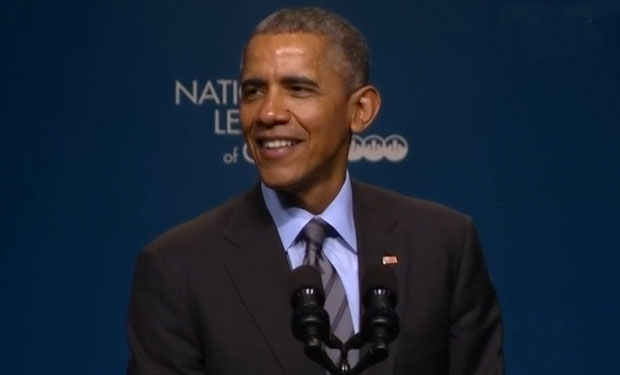 To help meet the high-tech skills shortage facing the nation, President Obama has unveiled TechHire, a multi-sector effort to furnish training to individuals to meet the twin goals of providing employers with skilled, high-tech specialists as well as allow individuals to gain the know-how to get hired in higher-paying and more secure jobs.
See Also: Former US CISO on Why Awareness Training Is Priority Number 1
More than a half million unfilled information technology jobs exist in the United States, including those requiring cybersecurity, software development and network administration skills, President Obama said in a speech delivered to the National League of Cities on March 9, when he announced TechHire.
"When these jobs go unfilled, it's a missed opportunity for the workers, but it's also a missed opportunity for your city, your community, your county, your state and our nation," Obama said. "And here's something else: If we're not producing enough tech workers, over time that's going to threaten our leadership and global innovation, which is the bread and butter of the 21st century economy."
Funding Innovative Pilots
As part of TechHire, the government will allot $100 million, through competitions, to fund innovative training pilot programs. The White House says these grants will target individuals with barriers to accessing training, including people with childcare responsibilities, individuals with disabilities, those with limited English proficiency and disconnected youth. TechHire will serve unemployed and low-skilled workers. The grants will be financed by user fees employers pay to bring foreign workers into the United States under the H-1B nonimmigrant visa program.
The administration sees TechHire as fast-track training in the skills needed to fill mostly entry-level IT and cybersecurity jobs through approaches such as "coding boot camps" and online courses that can rapidly prepare workers for higher-paying jobs, "often in just a few months," according to a White House fact sheet.
Another element of TechHire is to get local communities, schools and businesses to collaborate on identifying new ways to train and recruit job prospects. Some 300 employers in 20 communities, with more than 120,000 high-tech job openings, have begun to implement such initiatives. Obama, in his speech, called on more communities to do the same.
Commitment to Hire the Newly Trained
One venture cited by the White House is in Delaware, where an accelerated coding boot camp is training individuals at a local community college in Java and .Net programming languages, with several major employers - including Bank of America, Capital One and Christiana Care Health Systems - making commitments to hire them once they finish the program.
Franklin Reeder, a former senior Office of Management and Budget executive who has researched the IT security skills shortage, says he likes TechHire's approach.
"While formal, traditional post-secondary education remains important, techniques like boot camps and apprenticeship programs - what the announcement calls job-driven training strategies - that can take individuals with strong aptitudes and interest and quickly prepare them for career-entry roles offer great promise," Reeder says. "And unlike some initiatives in the past, this one builds on real programs that are already working and employers who have made a serious commitment. The unprecedented level of detail in this announcement is very encouraging."
Properly Aligning Training, Jobs
Diana Burley, a George Washington University professor who researches the cybersecurity profession, says TechHire must properly align training with available local jobs as well as be able to adjust to evolving workforce needs based on objective and formative assessment if the initiative is to be effective. "Scalability of the initiatives supported through TechHire will be facilitated through this type of objective assessment rather than through anecdotal evidence of success alone," she says.
Demand for skilled IT security expertise at all levels is increasing. Last year, the IT security workforce in the United States grew by 42 percent, with virtually no unemployment (see IT Security Hiring Surge Continues). The Bureau of Labor Statistics expects the number of information security analysts to grow three times faster than the average occupation by 2022.
Part of that growth will come from the Defense Department and U.S. intelligence agencies. Late last week, for instance, the CIA announced the creation of a Digital Innovation Directorate to help counter technology advances by America's adversaries (see CIA Creates Digital Innovation Directorate).
"There is a gap between the demand in the DoD and NSC (National Security Council) for analysts and what the markets are supplying," says David Foote, chief analyst at the IT employment advisory firm Foote Partners.
TechHire's Limits
But TechHire might not help find the 3,000 civilian cybersecurity specialists the Defense Department says it needs to hire this year. "As the economy continues to improve, we expect to see more challenges in recruiting and retaining our cyber workforce," Vice Admiral Jan Tighe, U.S. Navy cyber commander, told the House Armed Services Committee last week.
TechHire is focused on providing training for entry-level positions, and the military, in this instance, is seeking a cadre of experienced IT security personnel with "unique cybersecurity skills and knowledge" to perform tasks such as cyber-risk analysis, cyber-incident response and cyber-vulnerability detection and assessment, according to a March 5 posting in the Federal Register. Those skills aren't the type that can be found in the boot camps and other programs envisioned by TechHire.