Obama Signs NIST Reorganization Bill
Codifies First Restructuring of NIST in a Generation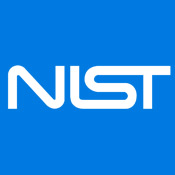 President Obama signed this week the America Competes Reauthorization Act of 2010, legislation that provides for the first major reorganization of the National Institute of Standards and Technology in a generation.

The new law also directs NIST to collaborate with industry to develop cloud computing standards, formalizing NIST's cloud computing activities begun in the past two years. Another provision of the act gives the NIST director a promotion, to undersecretary of commerce for standards and technology. NIST is part of the Department of Commerce.

The reorganization reduces to six from 10 the number of laboratories, the main research and development components at NIST. It essentially keeps intact the Information Technology Laboratory, the NIST unit that provides IT and cybersecurity guidance to federal agencies. The restructuring of the other labs is patterned after the interdisciplinary way the IT Lab functions.

Not knowing if the Senate would ever pass the bill, NIST announced in September it would initiate the reorganization without a new law, citing a provision in the appropriations act that funds NIST to allow the restructuring.

The law primarily funds science and technology research and education projects. The act continues NIST on a 10-year path of doubling its budget for core science and technology programs, authorizing nearly $2.9 billion in funds NIST over the next three years, though the actual funding levels will be specified by future congressional appropriations bills.