Information Sharing , Training & Security Leadership
NY Eyes Cyber-Homeland Security Merger
Gov. Paterson Sees Savings, Efficiencies in Creation of New Division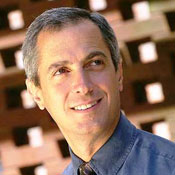 New York Gov. David Paterson proposed legislation Friday to merge the state Office of Cybersecurity and Critical Infrastructure Coordination with four other organizations, including the Office of Homeland Security, into a new Division of Homeland Security and Emergency Services.

Paterson contends the merger, if approved by the legislature, would save the financially strapped state $1.5 million a year.

The other agencies that would be merged into the new division would be the State Emergency Management Office, State 911 Board and Office of Fire Prevention and Control.

"Consolidating these agencies and functions will allow the state to operate a single, multi-purpose agency focused on first responders and responsible for intelligence gathering and analysis, information sharing, disaster preparedness and relief, fire safety, and emergency response," a statement issued by Paterson's office said.

The cybersecurity and homeland security offices have had a long-term cooperative relationship.

"In focusing on the state's cyber readiness and critical infrastructure coordination needs, it is important to address issues from both a cyber and physical perspective," a statement posted on the cybersecurity office's website states. "Being cognizant of the interdependencies between cyber and physical events is crucial. The efforts to address cyber events must include an awareness of the potential physical impacts; similarly, addressing physical events requires an awareness of the potential cyber impacts. To that end, (cybersecurity office) director William Pelgrin coordinates closely with the Office of Homeland Security. This close partnership ensures that the information sharing and communication required to secure New York State's assets are maximized."

In a 2009 interview with GovInfoSecurity.com, Pelgrin discussed the synergy between his office and Homeland Security:

"My office is primarily focused on the cyber side of the house. The critical infrastructure side is more of a coordination role. The entity that is entrusted with that protection is the Homeland Security Office; however, the reason why it was important to have it as part of my agency's responsibility to at least coordinate the data associated with those critical assets is that we really can't separate out any longer the physical side from the cyber side of the house.

"History has proven to us a physical attack can have major cyber consequences, as well as a cyber attack can have major physical [consequences]. So it is really essential that there is a relationship between the two so no one looks at them in a stovepipe fashion."

Two key initiatives coordinated by the cybersecurity office with Homeland Security include the Public/Private Sector Cybersecurity Workgroup, which serves to facilitate information sharing between the public and private sectors, and the Multi-State Information Sharing and Analysis Center, which focuses on facilitating communication among states regarding cyber and/or critical infrastructure readiness and response efforts.

The legislature established the Office of Cybersecurity and Critical Infrastructure Coordination in 2002 to address New York State's cyber security readiness and critical infrastructure coordination.