No Cybersecurity "Czar," No Big Deal
White House Cybersecurity Processes Seen Running Smoothly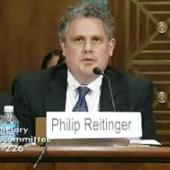 The White House functions smoothly on matters regarding cybersecurity even without a permanent cybersecurity coordinator, says the top cybersecurity official at the Department of Homeland Security.

"It is absolutely essential that there be strong, White House involvement in cybersecurity, and there is strong, White House involvement in cybersecurity," Philip Reitinger, DHS deputy undersecretary of the National Protection and Programs Directorate and director of the National Cybersecurity Center, said in an interview with GovInfoSecurity.com. "The acting cybersecurity coordinator at the White House, Chris Painter, is a bona fide expert in this field, and has a great team of people working for him."

Six months ago, President Obama said he would appoint a senior White House adviser to coordinate and help develop policies regarding the safeguarding of federal government information systems and the nation's critical IT infrastructure. He has yet to do so, though he named Painter, who had been the FBI's cyber division's deputy assistant director, as acting coordinator in early September.

Among Painter's responsibilities is to hold weekly deputy meetings, where the No. 2, or deputy, official responsible for cybersecurity from various agencies meet to discuss and coordinate federal cybersecurity policies.

"While it is critical that we have a strong, White House presence, we have that, and we are working together effectively across the interagency right now to implement the president's priorities and to move forward on the short-term action items from the cyberspace policy review," Reitinger said.

Still, some of Obama's most ardent supports have criticized the president for taking so long in naming a permanent cybersecurity coordinator, but not Reitinger: "It's more important that the right person be in that role than the person be in quickly."