NIST Restructuring Bill Heads to House
Science & Technology Panel Reauthorizes America COMPETES Act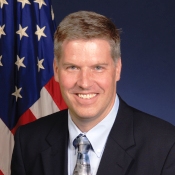 A bill that would provide for the first major restructuring of the National Institute of Standards and Technology in more than two decades won approval by a House committee Wednesday.

The House Science and Technology Committee approved by a 29-8 vote the America COMPETES Reauthorization Act, which includes provisions to reduce to six from 10 the number of laboratories - the main research and development components at NIST - and promote the NIST director to undersecretary for standards and technology in the Department of Commerce.

The legislation, which heads to the House of Representatives, essentially keeps intact the Information Technology Laboratory, the NIST unit that provides IT and cybersecurity guidance to federal agencies. In fact, the restructuring of the other labs is patterned after the interdisciplinary way the IT Lab functions.

The measure also gives the director great discretion to make additional changes to the NIST laboratory structure, provided the changes are first reported to Congress. Lawmakers, taking the advice of NIST Director Patrick Gallagher (pictured above), seek to reduce the number of labs because they see the new structure as being more efficient. "The current lab structure of 10 operating units is more than 20 years old and no longer reflects today's technology sectors or the inherent and increasing multi-disciplinary nature of technology," Rep. David Wu, the Oregon Democrat is sponsor of the NIST provision, said. "This bill authorizes a lab structure of six operating units to promote efficiency and a cross-disciplinary culture at NIST."

The six labs are:
Information Technology Laboratory, which would develop and disseminate standards, measurements and testing capabilities for interoperability, security, usability and reliability of information technologies, including cybersecurity standards and guidelines for federal agencies, American industry and the public.

Physical Measurement Laboratory, which would realize and disseminate the national standards for length, mass, time and frequency, electricity, temperature, force and radiation.

Engineering Laboratory, which would develop and disseminate advanced manufacturing and construction technologies to the American manufacturing and construction industries.

Material Measurement Laboratory, which would serve as the national reference laboratory in biological, chemical and material sciences and engineering.

Center for Nanoscale Science and Technology, a national shared-use facility for nanoscale fabrication and measurement, whose mission would be to develop innovative nanoscale measurement and fabrication capabilities to support government and private-sector researchers.

NIST Center for Neutron Research, a national shared-use facility, whose mission is to provide neutron-based measurement capabilities to researchers from industry, universities, NIST and other federal agencies.
The existing 10 NIST labs focus on developing measures and standards in building and fire research, chemical science and technology, electronics and electrical engineering, information technology, manufacturing engineering, materials science and engineering, nanoscale science and technology, neutron research, physics and technology services.
Promoting the director to undersecretary would recognize the importance of NIST as an organization aimed at driving innovation in government and business. "Elevating the director will help inject NIST expertise into the administration's discussions on innovation, standards and support for high-tech growth," Wu said.
If the bill is enacted as approved by the committee, Gallagher would get an automatic promotion to undersecretary and would not need to be reconfirmed. With an undersecretary at its helm, NIST would be on equal footing with other Commerce Department entities, including the Bureau of Industry and Security, Economics and Statistics Administration, International Trade Administration, National Oceanic & Atmospheric Administration and Patent and Trademark Office, all headed by undersecretaries.
Among provisions added to the legislation:
Directs the NIST director to coordinate federal government policy goals on international technical standards, which could include cybersecurity standards.
Requires the director to give consideration to the goal of promoting underrepresented minorities in evaluating applications for NIST fellowships for university students and post-doctoral researchers as well as special consideration applications received from teachers at high-needs schools for the NIST teacher and science technology enhancement program.
Clarifies that the use of cybersecurity standards and guidelines developed by NIST for industry and public would not be mandatory.
Other provisions of the America COMPETES (Creating Opportunities to Meaningfully Promote Excellence in Technology, Education, and Science) Reauthorization Act would foster industrial research and development and energy innovation. It updates the original America COMPETES Act enacted in 2007.