Navy CIO Moves to Fleet Cyber Command
Carey Takes on Job as Strategy and Policy Director of 10th Fleet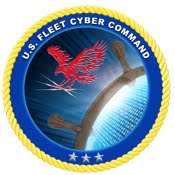 Navy CIO Robert Carey has a new job starting in August as director of strategy and policy at the Navy Fleet Cyber Command/10th Fleet, reporting to its commander Vice Adm. Bernard McCullough.

In his new post, Carey will help develop cybersecurity strategy for the IT and communications systems that support the Navy's war fighting apparatus.

Carey notified his staff in the chief information officer's office on June 15 that he was leaving after four years as CIO for a new Navy assignment. Navy Undersecretary Robert Work - a champion of periodically moving senior government executives to new assignments to benefit the Navy as well as their careers - had asked Carey to take on new responsibilities. At the time, no specific assignment was determined.

The Navy has neither decided on an exact starting date for Carey's new assignment nor when he would vacate the CIO office, a spokeswoman said. A new CIO has yet to be picked, she said.

Thinking about IT and the Navy's ability to wage war isn't new to Carey. In his blog, Carey wrote that agile decision making is crucial. "We must be able to make decisions in near real time and adjust our network security within months not years," he wrote last March.

In an earlier blog, Carey wrote about cybersecurity challenges the Navy faces: "Better access to information cannot be solved by reducing network security. And enhancing security cannot occur at the expense of access. Both must be maintained and improved. One at the expense of the other simply does not move the department where it needs to be."

Carey, a Navy Reserves captain, has served as co-chair with Justice CIO Van Hitch of the Federal CIO Council's Information Security and Identity Management Committee.

The Navy reactivated in January the 10th Fleet, which includes the Navy's cryptologic operations. It's based in Fort Mead, Md., which also is the headquarters of the newly created military cyber command.