Myspace Settles Privacy Charges with FTC
Social Network Misrepresented Promise to Protect Data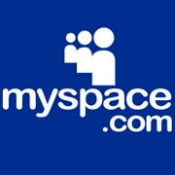 The social network Myspace has settled with the Federal Trade Commission over misrepresenting its privacy policies by sharing personally identifiable information with advertisers without first getting permission from users.

See Also: Live Webinar | Cyber Resilience: Recovering from a Ransomware Attack

According an FTC statement issued May 8, Myspace furnished advertisers users' Friend ID numbers to let advertisers retrieve the personally identifiable information of other users, including the users' full names. Advertisers could combine that personal data with additional information to ascertain users' web-browsing activity.

The settlement bars Myspace from future privacy misrepresentations, requires the social media site to implement a comprehensive policy program and calls for regular, independent privacy assessments for the next 20 years.

Myspace, which Specific Media acquired in June 2011 from News Corp., said in a statement posted to its website said it's committed "to our community to accurately disclose how their information is used and shared."

Myspace said that after acquiring the social media company, Specific Media conducted an examination of the company's business practices and made improvements where applicable, saying: "A major focus of this review was to ensure that Myspace delivered advertisements to consumers in a manner that safeguarded their privacy."