More Executives Could Face Fraud Charges
Feds Ramp Up Healthcare Fraud-Fighting Efforts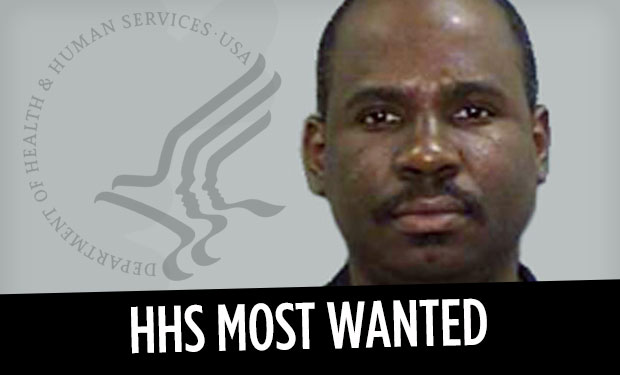 Federal authorities are ramping up efforts to crack down on healthcare fraud, announcing plans to prosecute top executives at hospitals and other organizations involved with fraud - and target other fraudsters as well.
See Also: Fireside Chat | Zero Tolerance: Controlling The Landscape Where You'll Meet Your Adversaries
Leslie Caldwell, assistant attorney general for the criminal division at the Department of Justice, said in a recent presentation: "We are stepping up our prosecutions of corporations involved in healthcare fraud. Corporate healthcare fraud cases are a natural fit for us in light of our healthcare fraud expertise and our prosecutions of corporate cases in the financial fraud and foreign bribery arenas. We have numerous ongoing corporate healthcare fraud investigations, and we are determined to bring more."
Warning to Executives
Healthcare attorney Peter Zeindenberg, a partner in the Washington officer of the law firm Arent Fox, says that the Justice Department's warning is aimed at top executives at hospitals and other healthcare organizations where fraudulent activities, ranging from false Medicare billing to illegal kick-backs, are taking place.
For the most part, fraud-related cases against healthcare organizations have often ended up with restitution or settlements, not criminal prosecutions of executives that involve prison time, he says. "Companies have been able to resolve these cases by entering into non-prosecution or deferred prosecution agreements and leave individual executives untouched," he says. In large part due to public pushback on corporate executives too often getting passes, the Justice Department is sending out signals that it "wants to serve up executives on a silver platter," for misconduct that includes healthcare fraud, Zeidenberg says. But the attorney says he's "somewhat dubious" that will actually happen.
OIG Crack Down
In addition to the Justice Department's efforts, the Department of Health and Human Services' Office of Inspector General is also stepping up its fraud crackdown activities. OIG often gets involved in criminal cases against owners of small medical companies or clinics - or individual physicians - where false billing and identity fraud is alleged, says Scott Lampert, assistant special agent in charge of the HHS OIG's New York Regional Office, Office of Investigations.
"Cases involving identity theft are a growing problem," he tells Information Security Media Group. "Medical ID numbers are an ATM card to fraudsters."
One of the largest "and most blatant" such cases to date was the prosecution and conviction of the owner of a Long Island, N.Y., medical supply company who posed as a clinician when visiting nursing homes. Helene Michel entered nursing homes pretending she was a clinician and stole information from patient charts, submitting more than $7 million in fraudulent Medicare billing using those records, Lampert says (see Hefty Prison Sentence In ID Theft Case).
In April 2013, Michel was convicted on charges of healthcare fraud and wrongful disclosure of individually identifiable health information. She was sentenced to 12 years federal prison time and ordered to pay more than $4.4 million in restitution.
Her husband and co-conspirator, Etienne Allonce, for the second year in a row tops the HHS OIG's "most wanted" fugitive list. Joseph Giambalvo, special agent with the HHS OIG's New York regional office, tells ISMG that Allonce is believed to be in Haiti. "We have an arrest warrant out for him," he says.
The fraud case involving Allonce and Michel "is one of the largest medical identity theft cases we've had, and the first prosecution in the Northeast of a HIPAA case for the misuse of personal health information for profit," Lampert says.
In that case, Michel allegedly stole patient information from paper charts. But even with the growing use of electronic health records in healthcare facilities, many healthcare providers, including nursing homes, still rely on paper records, Giambalvo says. "There's generally growing awareness at nursing homes that these medical charts and [patient] face sheets have been one-stop shopping for ID thieves," although unsecured digitized records are also a risk, he adds.
Many healthcare fraud cases involving medical ID theft involve the perpetrators violating HIPAA by unlawfully using patient's personally identifiable health information, Zeidenberg says. However, HIPAA violations are typically not the focus of those criminal cases.
Strike Force
OIG, DOJ and the FBI, along with state and local law enforcement, have also been ramping up collaborative efforts to fight Medicare fraud including through a Strike Force program, launched in 2007, that focuses on nine geographic "hot spots" for fraud. Strike Force teams harness data analytics to identify and combat Medicare fraud, waste and abuse, an OIG spokespeson says.
One of the largest Strike Force busts to date was in May, when federal charges were filed against 90 individuals in six states who prosecutors say are allegedly tied to Medicare fraud schemes responsible for $260 million worth of false billings (see 90 Charged In Medicare Fraud Schemes).
A Justice Department spokesman declined ISMG's request for comment on the department's healthcare fraud enforcement activities.