Fraud Management & Cybercrime , Social Media
Meta Sues Scraping-for-Hire Provider, Closes 60,000 Accounts
Meta Says Firm Used Fake Accounts to Gather Information on 600,000 Facebook Users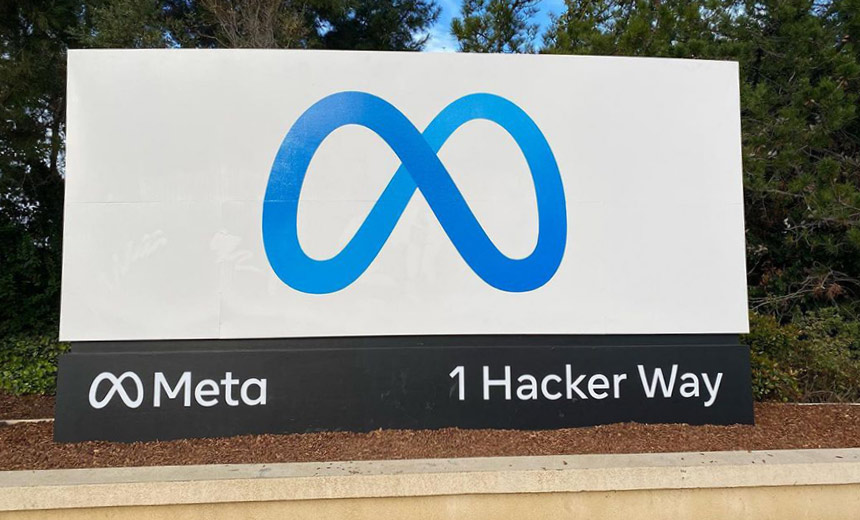 Meta says it is taking legal action against scraping-for-hire service provider Voyager Labs for allegedly using fake accounts to copy accessible data about users when logged into Facebook, Instagram and other websites.
See Also: JavaScript and Blockchain: Technologies You Can't Ignore
Meta filed the suit against Voyager Labs, a scraping and surveillance service that allegedly collected data from Facebook in 2020, in a federal court in California. Meta alleges Voyager Labs scraped accessible data about users when logged into Facebook, including users' profile information, posts, friends lists, photos and comments.
"We disabled Voyager's accounts, filed this action to enforce our terms and policies and asked the court to ban Voyager from Facebook and Instagram," Meta says in a statement. "Voyager developed and used proprietary software to launch scraping campaigns against Facebook, Instagram and websites such as Twitter, YouTube, LinkedIn and Telegram."
A spokesperson for Voyager Labs could not be reached for comment.
Meta alleges Voyager Labs used computers and networks in different countries to hide its activities and used these fake accounts to scrape publicly viewable information.
According to the court documents accessed by Information Security Media Group, Meta alleges Voyager Labs created and used over 38,000 fake Facebook user accounts and its surveillance software to scrape more than 600,000 Facebook users' viewable profile information, including posts, likes, friends lists, photos and comments and information from Facebook groups and pages.
Meta says the software was designed to "conceal its presence and activity from Meta and others," and the company "sold and licensed" the data for profit.
Meta disabled over 60,000 Facebook and Instagram accounts associated with Voyager on Thursday.
"We are seeking a permanent injunction against Voyager to protect people against scraping-for-hire services. Companies like Voyager are part of an industry that provides scraping services to anyone regardless of the users they target and for what purpose, including as a way to profile people for criminal behavior," says Jessica Romero, Meta's director of platform enforcement and litigation.
Meta says the scraping-for-hire service industry covertly collects users' personal information without any accountability and could infringe on people's civil rights.
"These services operate across many platforms and national boundaries and require a collective effort from platforms, policymakers and civil society to deter the abuse of these capabilities," Romero says. "Meta will continue to take action against these types of entities."
Privacy Concerns
Recently, Meta reached a $725 million agreement to resolve a class action lawsuit filed over Facebook's user data-sharing practices involving Cambridge Analytica's big data research, which was used by Republicans during the 2016 U.S. presidential campaign.
The class action lawsuit was the result of 42 separate lawsuits that were consolidated in 2018, focusing on 12 prioritized claims. The case against Facebook, which rebranded to Meta last year, was filed in the San Francisco federal district court (see: Meta Seeks $725 Million Settlement Over Cambridge Analytica).
In the following week, the Irish Data Protection Commission imposed a fine of 390 million euros against Meta Ireland for violating the General Data Protection Regulation related to user data processing. Meta confirmed it will contest the penalty, which targets ad personalization by Facebook and Instagram.
The fine was part of two separate inquiries launched by the commission against Meta's social media platforms, Facebook and Instagram, regarding the company's use of user data for ad personalization (see: Irish Privacy Watchdog Fines Meta 390 Million Euros for Ads).