A Look at Proposed OCR, ONC Budgets
HHS Units Would Get Boosts Under Obama FY 2014 Plan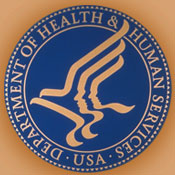 The Obama administration's proposed fiscal 2014 budget for the Department of Health and Human Services calls for an almost 28 percent increase in funding for the office that coordinates the HITECH Act's financial incentive program for electronic health records. By comparison, it calls for about a 2 percent increase in funding for the office that oversees HIPAA enforcement.
See Also: LIVE Webinar | Stop, Drop (a Table) & Roll: An SQL Highlight Discussion
Under the 2014 budget proposal, the Office of the National Coordinator for Health IT, which oversees the HITECH program, would have a budget of $78 million, up $17 million from the current fiscal year's pre-sequester level. The extra money would support a number of efforts, including enabling ONC to address new privacy and security policy issues, the HHS budget document notes. No change in the current year's pre-sequester staff total of 191 is anticipated.
The HHS Office for Civil Rights, which is responsible for HIPAA enforcement, would have a budget of $42 million, up $1 million. That small increase would be used primarily for enforcement of the HIPAA Security Rule. The budget would support adding seven full-time staff, bringing the total to 233.
The HHS budget document says OCR received almost $4 million as a result of penalties included in settlement agreements tied to HIPAA violations in fiscal 2012 and anticipates generating $5.5 million from those actions in fiscal 2013. OCR uses funding received through civil monetary penalties and settlements to help support HIPAA enforcement activities.
Funding for ONC and OCR represents only a tiny portion of HHS' $967 billion proposed fiscal 2014 budget, which would be up almost 7 percent from the fiscal 2013 pre-sequester budget.
The president's budget is a statement of the administration's spending priorities for the federal government. Ultimately, Congress must approve appropriation bills to fund the government. Fiscal 2014 begins on Oct. 1.
ONC Projects
ONC's hefty budget increase would enable it to strengthen such efforts as spurring the adoption and meaningful use of EHRs, developing policies and standards and paving the way for information exchange and interoperability, according to the HHS budget document.
The document points out that in fiscal 2014, healthcare providers will begin to attest to meeting requirements for Stage 2 of the HITECH EHR incentive program. Those requirements include the use of secure health information exchange as well as "enhanced privacy and security of mobile devices," the budget notes.
"The budget will enable ONC to address new privacy and security policy issues," the document says. "ONC will continue to work alongside industry partners to construct and support innovative frameworks in support of a national cybersecurity program."
A more detailed budget document for ONC notes a $4.9 million increase in funding for "policy development and coordination" to a total of $16 million. "These funds will support ONC's regulatory, policy, convening, and analysis activities, including priority policy initiatives in the areas of HIE governance, privacy and security, and patient safety and usability," the detailed document notes.
Sequester Impact
The proposed HHS budget for fiscal 2014 did not address the effect of the 2013 budget sequester on ONC and OCR programs.
An ONC official recently acknowledged, however, that sequester-related cuts could affect security and privacy efforts (see: Sequester: Health Data Security Impact).