Lawmakers Question Rush to the Cloud
Where are Clear Policies, Procedures for Cloud Computing?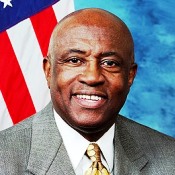 As the Obama administration steps up efforts to get federal agencies to adopt cloud computing, a congressional committee is poised to hold hearings to determine if those initiatives are going too far, too fast.

House Oversight and Government Reform Committee Chairman Edolphus Towns, D.-N.Y., and Government Management, Organization and Procurement Subcommittee Chairwoman Diane Watson, D.-Calif., issued a statement Wednesday expressing their concern that no clear policies and procedures exist for cloud computing; that standards have not yet been developed for security, interoperability or data portability; and that a finalized plan for the government-wide implementation of cloud computing is not readily available.

"While there are compelling arguments for the federal government to utilize cloud computing, the technology is still a relatively new concept," the chairs said in their statement. "As such, there are a number of questions and concerns about the federal government's use of cloud computing. The committee is examining these issues and intends to hold a hearing on the potential benefits and risks of moving federal IT into the cloud."

The two chairs sent a letter Tuesday to General Services Administration Chief Information Officer Casey Coleman seeking information about the Federal Cloud Computing Initiative, or FCCI, established last September by the White House. Coleman chairs the Cloud Computing Executive Steering Committee that oversees the initiative. Among their questions:
What cost estimates, including projected spending and savings, are available on the FCCI?

What is the status of the development of standards for security, interoperability and data portability?

What agencies use or plan to use cloud computing technology and services?

What plans, if any, are in place to address the unique challenges of cloud computing procurement? More specifically, how will the administration protect against institutional conflicts of interest, ensure that cloud acquisitions are fully transparent and subject to full and open competition?
The lawmakers said a Cloud Computing Initiative Vision and strategy document was made public last month, but it was unclear whether this plan for the government-wide implementation of cloud computing was the finalized plan. Towns and Watson also said they're seeking clarification on this matter.