Judge Upholds NSA Surveillance Program
Ruling Conflicts with Another Judge's Decision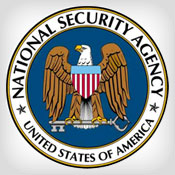 A federal district judge in New York upheld the constitutionality of the National Security Agency's program to collect metadata of phone calls made by Americans.
See Also: Live Webinar | OT Cybersecurity Strategies for Executives
On Dec. 27, Judge William Pauley of the United States District Court for the Southern District of New York granted a motion by the federal government to dismiss a challenge to the program brought by the American Civil Liberties Union.
Pauley's ruling upholding the surveillance program conflicts with one made earlier this month by another district court judge, Judge Richard Leon of the District of Columbia, who deemed the NSA collection program as likely unconstitutional (see Judge Rules Against NSA Collection Program).
The differences between the two decisions could wind up being resolved by the U.S. Supreme Court.
In his decision, Pauley says the Sept. 11, 2001, terrorist attacks might have been prevented if such a surveillance program had then been in place.
"No doubt, the bulk telephony metadata collection program vacuums up information about virtually every telephone call to, from, or within the United States," Pauley writes in his 54-page decision. "That is by design, as it allows the NSA to detect relationships so attenuated and ephemeral they would otherwise escape notice.
"As the Sept. 11 attacks demonstrate, the cost of missing such a thread can be horrific. Technology allowed al-Qaeda to operate decentralized and plot international terrorist attacks remotely. The bulk telephony metadata collection program represents the government's counter-punch: connecting fragmented and fleeting communications to reconstruct and eliminate al-Qaeda's terror network."
Reaction to Ruling
A Justice Department spokesman said the government is pleased Pauley found the NSA's bulk telephony metadata collection program to be lawful.
Meanwhile, Jameel Jaffer, ACLU's deputy legal director, says the civil liberties union is disappointed with the decision and will appeal it to the Second Circuit.
Jaffer says the ruling misinterprets relevant statues, understates the privacy implications of the government surveillance program and misapplies a narrow and outdated precedent. "As another federal judge and the president's own review group concluded last week, the National Security Agency's bulk collection of telephony data constitutes a serious invasion of Americans' privacy," he says.
Leon ruled on Dec. 17 that the NSA program appears to violate the Fourth Amendment's privacy protections that ban unreasonable searches and seizures. When Leon ruled, he stayed his order, giving the government time to appeal his decision. Appeals from the District of Columbia Federal Court are heard by the District of Columbia Court of Appeals.
Conflicting Interpretations
Pauley and Leon disagree over the interpretation of a 1979 Supreme Court decision known as Smith vs. Maryland. In that case, the court said a robbery suspect didn't have a reasonable expectation that his privacy rights extended to the numbers dialed from his telephone.
Pauley said the Smith ruling holds that an individual has no expectation of privacy in information given to third parties. Leon, however, said in his ruling that "people in 2013 have an entirely different relationship with phones than they did 34 years ago. As a result, people make calls and send text messages now that they would not - really, could not - have made or sent back when Smith was decided."
An independent panel of IT security experts recommended to President Obama on Dec. 17 that the government should curtail how the NSA systematically collects and stores metadata from Americans' phone calls (see Panel Recommends Limits on NSA Surveillance). The panel said the metadata should remain with phone companies, and the NSA should seek a court order if it wants to mine the information.
Leaks from former government contractor Edward Snowden revealed what had been a secret NSA program to cull phone records to identity potential terrorists.