Cyberwarfare / Nation-State Attacks , Endpoint Security , Fraud Management & Cybercrime
Israeli Court Dismisses Complaint Against NSO Group
Amnesty International Accused Tech Company of Violating Human Rights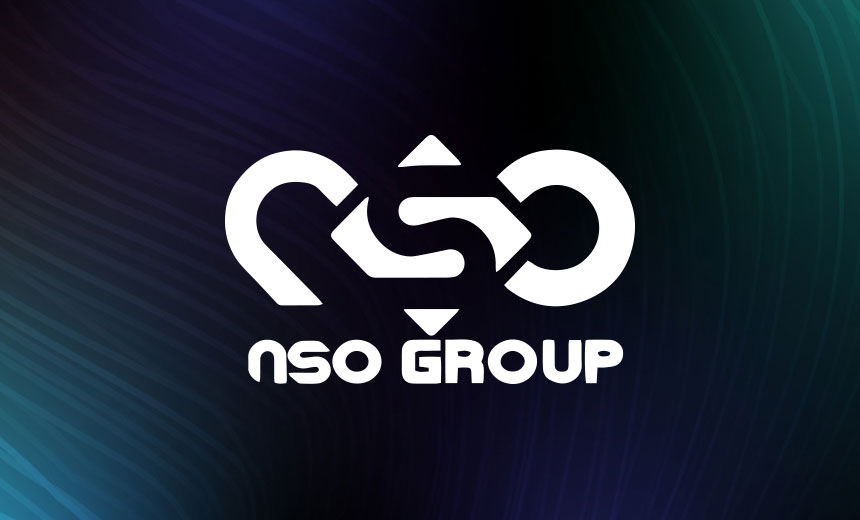 An Israeli court has dismissed a petition filed by Amnesty International that sought to revoke the security export license of NSO Group, an Israel-based tech firm that's been accused of selling hacking tools to governments for targeting dissidents, journalists and lawyers.
See Also: Live Webinar | Cyber Resilience: Recovering from a Ransomware Attack
In a 2018 petition filed with a Tel Aviv district court, Amnesty International alleged that one of its employees, several journalists and other activists were targeted with NSO's Pegasus spyware - a cell phone spying tool that's been sold to governments around the world. The Amnesty International petition asked that Israel's Ministry of Defence revoke NSO Group's license over its alleged violation of human rights.
On Sunday, however, the court ruled that Amnesty International did not produce enough evidence to show that NSO's Pegasus tool was used to spy on activists, according to Israeli newspaper Haaretz. The court also ruled that NSO Group can continue to produce its security tools until authorities produce evidence of human rights violations.
"I've been convinced that the oversight procedures and the handling of requests for permits for defense export are meticulous," Rachel Lavi-Barkai, a district court judge, wrote in the ruling. "A permit is issued following a strenuous process. The Israeli authorities continue to oversee such projects even after a permit is issued and take measures to revoke or suspend if they conclude there's a risk for human rights."
Responding to the verdict Amnesty International called it: "A cruel blow to people put at risk around the world by NSO Group selling its products to notorious human rights abusers." The organization said it will continue to work toward preventing abuses by those using NSO's tools.
NSO Group sells its spyware to human rights abusers around the world. A court ruling today allows this to continue. Here's why we think the court is wrong. pic.twitter.com/nhPvd71bzr

— Amnesty International (@amnesty) July 13, 2020
A spokesperson for NSO Group could not be immediately reached for comment, but a company representative told Cyberscoop: "NSO Group welcomes the court's rejection of Amnesty International's petition and the finding that their allegations did not have an evidentiary basis."
A Controversial Company
Amnesty International and others, including Citizen Lab, a Toronto University-based think tank, have released reports about NSO Group's hacking and security tools. Ron Deibert, director at Citizen Lab, called the court's decision "very disappointing."
A very disappointing decision and a dangerous precedent for the hundreds of civil society targets of NSO's spyware. NSO Group can continue its reckless sales to gov clients that will abuse its technology. https://t.co/AuqyzMEOWc

— profdeibert (@RonDeibert) July 13, 2020
These research reports primarily focused on NSO's Pegasus spyware, which is installed through SMS messages sent to the target's smartphone.
Once installed on a target's device, the spyware is capable of exfiltrating data as well as intercepting incoming and outgoing calls, according to Citizen Lab.
In January, following the hacking of Amazon CEO Jeff Bezos's smartphone, a digital forensic analysis conducted by FTI Consulting, a Washington-based business advisory group, found that Bezos's device may have been infected with NSO Group's Pegasus-3 tool deployed by Saudi Arabian state actors (see: Investigators: Saudis Hacked Amazon CEO Jeff Bezos' Phone).
Citizen Lab also reported that a New York Times reporter was targeted with Pegasus spyware as part of a campaign that may be linked to a Saudi Arabian group (see: NY Times Reporter Targeted by Spyware: Report).
In November 2019, Reuters reported that senior government officials in at least 20 countries were targeted with Pegasus spyware that used Facebook's WhatsApp to take over users' phones (see: Govt. Officials in 20 Nations Targeted Via WhatsApp: Report).
Another Lawsuit
Facebook filed a lawsuit against NSO in 2019 for allegedly developing a potent zero-day exploit to spy on WhatsApp messages. In the lawsuit, Facebook alleged NSO violated the law by reverse-engineering its WhatsApp messaging app to deliver Pegasus to targeted devices merely by an attacker initiating a video call to a device (see: Facebook Sues Spyware Maker Over WhatsApp Exploit).
NSO Group has, however, repeatedly denied that its tools are designed to spy on journalists and citizens and continues to maintain that its tools are used to fight terrorism and help police investigations.