US Rep. Michael McCaul on Homeland Cybersecurity
What the Trump Administration Can Do to Improve the Nation's Cyber Defense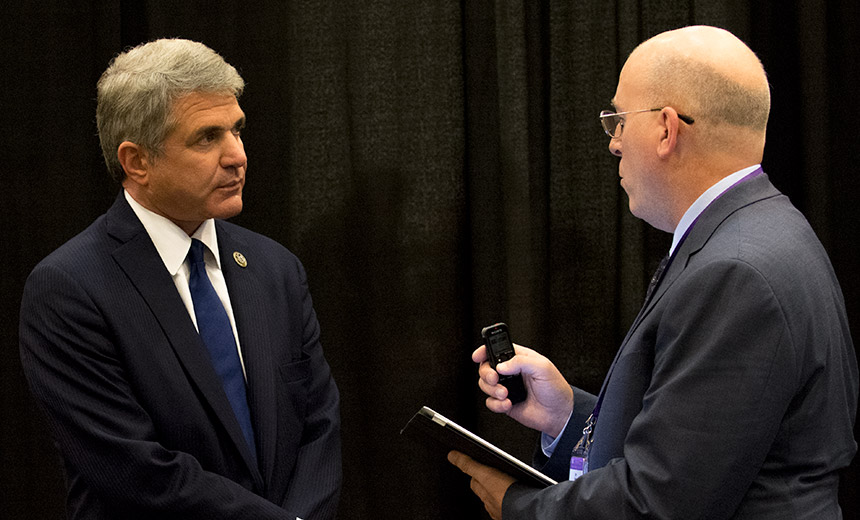 U.S. Rep. Michael McCaul, R-Texas, says Washington must accept that we are losing on the global cyber battlefield. But the chairman of the Homeland Security Committee contends the Trump administration now has the opportunity to turn the tide by prioritizing cybersecurity and investing the right resources in partnerships and defense.
In an exclusive audio interview at RSA Conference 2017, McCaul discusses:
What the government's priorities should be on cybersecurity;
How the administration must work with Congress to safeguard America's IT;
The role of the military/intelligence agencies in protecting critical infrastructure from cyberattacks.
McCaul is in his seventh term in the U.S. House of Representatives. As chairman of the Homeland Security Committee and an original co-chair of the Cybersecurity Caucus, McCaul is a congressional cybersecurity leader. He co-authored the Cybersecurity Act of 2015 and sponsored key legislation designed to secure federal networks and improve the federal cyber-workforce.
Additional Summit Insight:
Hear from more industry influencers, earn CPE credits, and network with leaders of technology at our global events. Learn more at our Fraud & Breach Prevention Events site.