Governance & Risk Management , Privacy
Protecting the Privacy of Patients' Genomic Data
Expert Describes Risks of Identifying Patients in Research Studies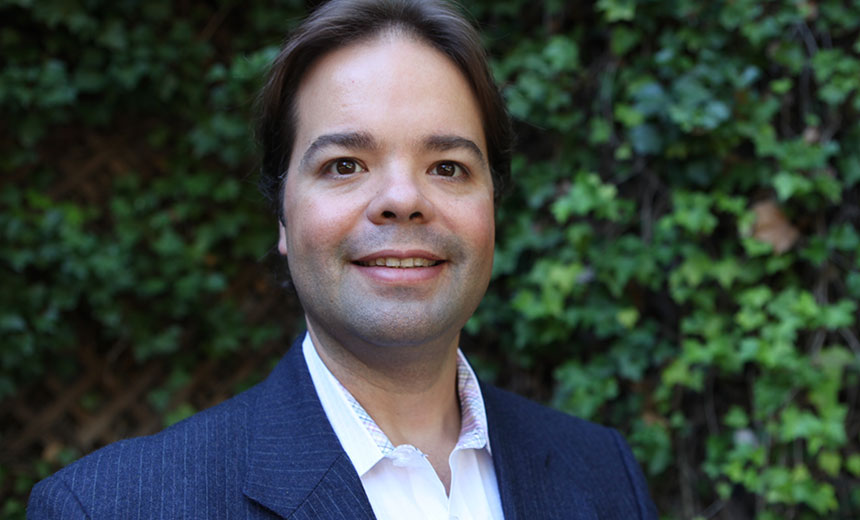 As precision medicine advances so that more effective medical treatments can be tailored based on an patient's genomics and other characteristics, the medical community must take steps to bolster the privacy protections for sensitive data that's shared among researchers, says Carlos Bustamante of Stanford University.
Bustamante, a professor of genetics and biology, recently examined the potential privacy and security risks to patient genomic data contained in data sets of institutions participating in the Beacon Project of the Global Alliance for Genomics and Health, an international coalition that was formed to enable the sharing of genomic and clinical data.
The Beacon Project aims to help the alliance's researchers share patients' anonymous genetic information in the simplest of technical contexts - using "yes" and "no" queries - to protect patient's privacy. But Bustamante's study showed that someone in possession of an individual's DNA or genomic information could potentially use networks of genomic databases to determine whether that person is part of a database of individuals with a susceptibility to - or family history of - certain diseases.
"Having that genomic information, you could see if they've ever been screened for a potential hereditary cancer or part of an Alzheimer's study, or you can learn if their child or someone related to them has some of these traits," he says in an interview with Information Security Media Group. Some of this information could potentially be used to build a profile of the patient and their possible health issues without their permission, the researcher says.
While the Genetic Information Nondiscrimination Act prohibits health insurers from denying coverage based on an individual's genetic characteristics, GINA does not apply to other forms of insurance, such as long-term care or disability insurance, he notes.
Assessing Vulnerability
So far, there's no evidence that patients have been re-identified through the use of the "beacons," or genomic data sets on Web servers, in the Global Alliance project, he stresses. "This is more about [determining], as we're building this world where we're linking genomic information and other kinds of identifiable data ... and we're making that accessible ... how vulnerable is that information to potential breaches."
Bustamante's full research study was published in the Oct. 29 issue of The American Journal of Human Genetics.
In this in-depth interview (see audio link below photo), Bustamante also discusses:
How the Beacon Project works;
How patient genomic data could be better protected from misuse;
Why the secure sharing of patient genomic data is important to advances in precision medicine;
Why there should be tough penalties for individuals who misuse patient genomic data.
Bustamante is a population geneticist whose research at Stanford University focuses on analyzing genome patterns of variation within and between species to address fundamental questions in biology, anthropology and medicine. In 2015, he was appointed as the inaugural chair of Stanford's Biomedical Data Science Department. His current research focuses on human population genomics and global health. He is one of the principal Investigators of the recently announced ClinGen project to build a national database of clinically relevant genomic variants.