Governance & Risk Management , Incident & Breach Response , Managed Detection & Response (MDR)
Obama Threatens Sanctions Against China If Hacks Continue
President Calls Hacks on Businesses 'Act of Aggression'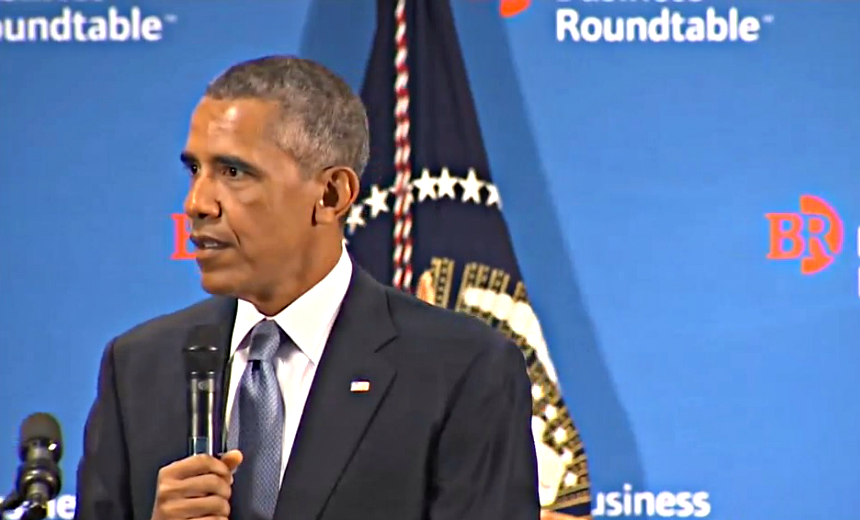 President Obama characterizes the hacking of American businesses by Chinese hackers as an "act of aggression" against the United States and promises his administration will take action against the Chinese if they don't stop.
"We are preparing a number of measures that will indicate to the Chinese that this is not just a matter of us being mildly upset, but is something that will put significant strains on the bilateral relationship if not resolved, and that we are prepared to take some countervailing actions in order to get their attention. My hope is that it gets resolved short of that," the president said in remarks delivered Sept. 16 to the Business Roundtable. The group is an association of chief executives of the largest corporations.
In an audio report (click player beneath photo), you'll hear Obama discuss:
Why cyber-intrusions will be one of the most important topics for his summit meeting next week at the White House with Chinese President Xi Jinping;
His hopes for developing an international framework on accepted practices in cyberspace; and
The balancing act his administration is pursuing in strengthening encryption on mobile devices while figuring out ways to allow law enforcement to bypass it.
Obama warned other nations not to mess with the United States in cyberspace. "Frankly, although the Chinese and Russians are close, we're still the best at this," he said. "And if we wanted to go on offense, a whole bunch of countries would have some significant problems."