Governance & Risk Management , HIPAA/HITECH , Privacy
The Mounting Threats to Sensitive Data After Roe v. Wade
Alexandra Reeve Givens of Center for Democracy and Technology on Privacy Concerns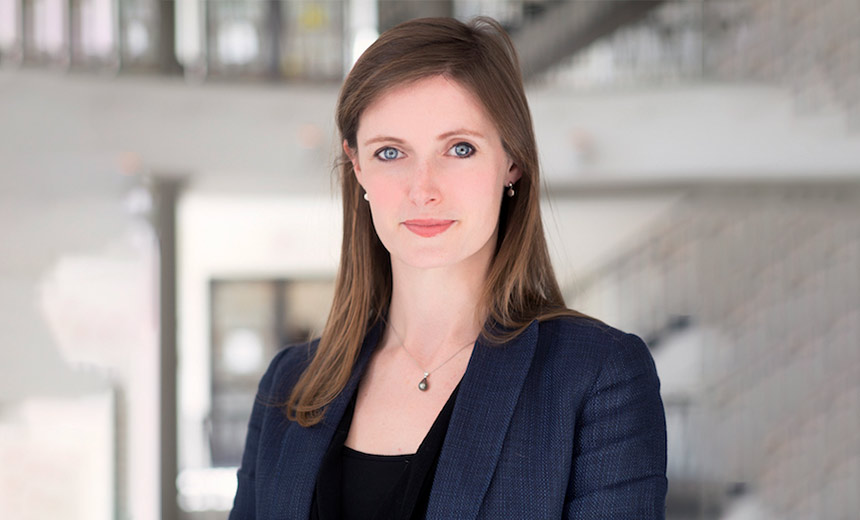 Location tracking, browser history, IP addresses, and appointment scheduling are among the sensitive data putting individuals' privacy at serious risk in the aftermath of the U.S. Supreme Court's decision to overturn Roe v. Wade, says Alexandra Reeve Givens, president and CEO of the Center for Democracy and Technology.
"Companies really need to be thinking about the ways in which they are collecting information that could ultimately reveal a person's pregnancy status and start taking steps right away to lock that down," she says in an interview with Information Security Media Group.
More than a dozen states have in place "trigger laws" banning abortions in the aftermath of the high court repealing Roe v. Wade. Enforcement of the bans varies among states - with an extreme example in Texas, which incentivizes civilians with $10,000 cash payments for successfully suing individuals performing or aiding with the procedure.
"This creates a very dangerous incentive for bounty hunters out there trying to gather private information about people to build a case," Reeve Givens says.
"Companies should be assessing and doing an inventory of their practices and making sure they are as protective of their patients as they would want their doctors to be of them."
In the interview (see audio link below photo), Reeve Givens also discusses:
The significance of recent Department of Health and Human Services HIPAA guidance concerning disclosures of protected health information to law enforcement and other third parties;
Legislative and regulatory actions that might help better protect sensitive data;
Critical steps individuals can take to safeguard the privacy of their health, location and other personal information.
Reeve Givens is president and CEO of the Center for Democracy and Technology, a digital privacy and human rights advocacy group. Prior to joining CDT, she served as the founding executive director of the Institute for Technology Law & Policy at Georgetown Law, and before that she served as chief counsel for IP and antitrust on the Senate Judiciary Committee. Reeve Givens began her career as a litigator at Cravath, Swaine & Moore in New York City, and taught for five years as an adjunct professor at Columbia University School of Law. She serves on the board of the Christopher & Dana Reeve Foundation and is a mayoral appointee on the District of Columbia's Innovation and Technology Inclusion Council.