Florida Fights Fraud with Authentication
Battling Abuse of State Benefits Programs, Including Medicaid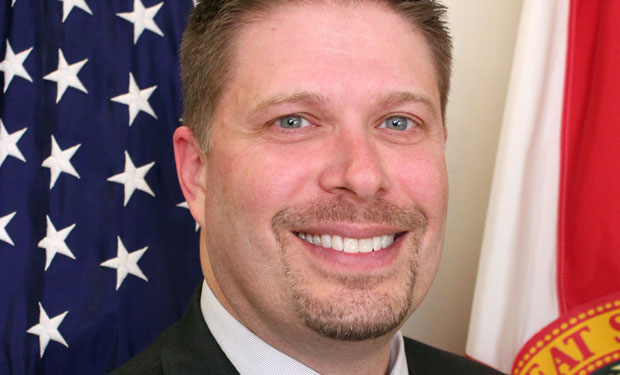 Florida's recent rollout of knowledge-based authentication in the application process for various benefits programs, including Medicaid, is already helping to crack down on ID theft and fraud, says Andrew McClenahan, who heads the effort.
A February 2014 Federal Trade Commission report shows that Florida is the state with the highest per capita rate of reported identity theft and fraud.
To tackle the problem, officials launched a statewide anti-fraud initiative that includes the use of knowledge-based authentication in a Web portal run by the Department of Children and Families, says McClenahan, a director at DCF.
"We're always trying to stay one step of our criminals and fraudsters," McClenahan says in an interview with Information Security Media Group.
Knowledge-based authentication is being used for individuals applying for integrated eligibility processing for benefits, including Medicaid, food stamps and temporary assistance for needy families.
As part of the application process, the Florida DCF portal presents applicants with four knowledge-based authentication questions to verify the individuals' identities so that eligibility for the government programs is accurately confirmed. And the state took steps to help ensure that fraudsters couldn't easily use information available via social media to impersonate someone eligible for benefits.
"We're not going to ask you your mother's maiden name because you may have a Facebook profile letting everybody know who your relatives are. Those are not questions we're going to ask because of the influence of social media," McClenahan explains.
"The trick was to get the right questions in there to clearly identify who our person is without giving enough time for Googling or researching the answers. We have a quite large pool of questions so that we don't [always] ask the same ones, [enabling] a criminal or fraudster attempting to illegally obtain benefits to plan ahead."
In the first few months after implementing the authentication effort last year, it generated more than $14.7 million in cost avoidance savings, McClenahan says. That includes preventing awarding $3.1 million in benefits tied to false identity attempts, avoiding $2 million in fraudulent payments to deceased individuals and preventing $3.9 million in payments to those who are incarcerated, he says.
In the interview, McClenahan also discusses:
How the department's KBA process, using technology from LexisNexis, works, replacing the old paper-intensive process;
Why Florida DCF decided to implement KBA despite concerns in other sectors, such as banking, about the effectiveness of this form of authentication;
Why the state is investigating the use of predictive data analytics to fight fraud - and the challenges involved in using that technology.
McClenahan joined Florida DCF last year as director for the office of public benefits integrity. He previously served as the public safety director for a company dealing in forensic crime prevention. McClenahan has more than 18 years of law enforcement experience at both the city and state levels. He also served for 10 years as a law enforcement captain in the Office of the Inspector General for two Florida agencies.