Cybersecurity's Impact on the Global Economy
Macroeconomist Katheryn Russ Offers an Analysis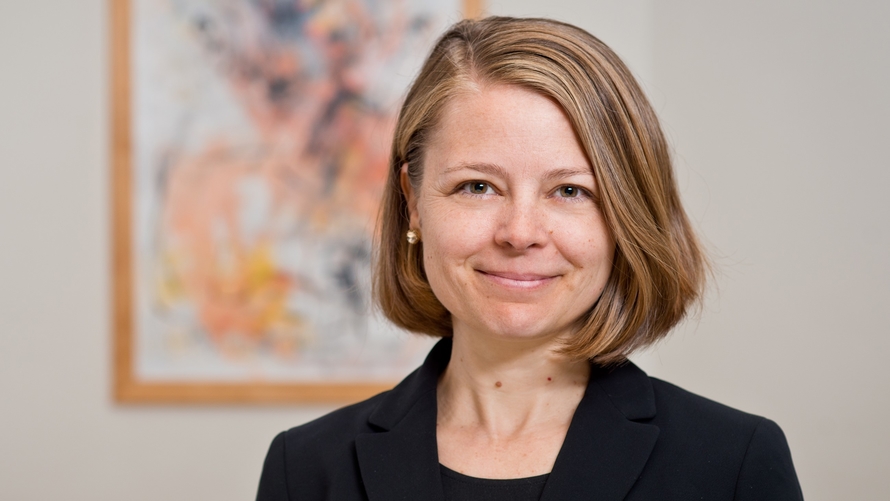 Macroeconomist Katheryn "Kadee" Russ analyzes how the deployment of 5G networks and technologies will lead to a change in the growth of the digital economy and digital trade.
The use of data across broad areas of industry and services is at the core of the digital economy, and emerging technologies such as artificial intelligence are transforming international trade, highlighting the economic, social and political stakes as well as the potential cybersecurity risks, she says.
"These technologies are going to broaden the range of services that can be provided remotely and cheaply, even overseas," Russ says. "So people are talking about surgeries provided remotely overseas, across national borders, across oceans. … It won't be long before a lot of white-collar workers whose jobs have been relatively insulated from import competition … will also be facing a lot more global competition in the coming years."
In this episode of "Cybersecurity Unplugged," she discusses:
How AI is transforming international trade and the broadening the range of supplies and services offered overseas;
China's Belt and Road Initiative and the ramifications of China's increased economic footprint;
Digital disruption and the imperative of adequate cybersecurity staffing in U.S. government.
Russ specializes in open-economy macroeconomics and international trade policy. She's a professor of economics at the University of California, Davis; a faculty research associate for the National Bureau of Economic Research's International Trade and Investment Program; and a co-organizer of the International Trade and Macroeconomics workshops. Russ has advised central banks in Europe and the United States. She served as a research adviser at the Halle Institute for Economic Research in Germany and a research associate of the Institute for Globalization and Monetary Policy at the Federal Reserve Bank of Dallas. She served as senior economist for international trade and finance for the White House Council of Economic Advisers.