Incident & Breach Response , Managed Detection & Response (MDR) , Security Operations
Cyberattacks Pose Threat to Presidential Election
Audio Report: ISMG Editors Analyze the Latest Developments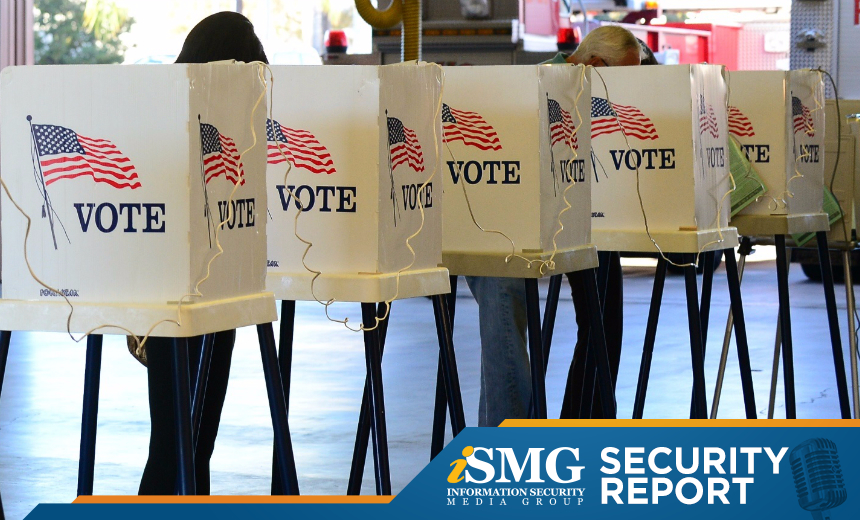 The latest ISMG Security Report features a special report on potential cyber threats that could damage the integrity of the U.S. presidential election. Weighing in on the issue are election security researchers Candice Hoke and Douglas Jones, human rights activist Garry Kasparov and election security author Greg Mancusi-Ungaro.
You'll also hear ISMG Security and Technology Managing Editor Jeremy Kirk analyze the damage caused by Australia's largest breach of personal information.
To listen to the ISMG Security Report, click on player beneath above image.
The ISMG Security Report appears on this and other ISMG websites on Tuesdays and Fridays. Be sure to check out our Oct. 28 and Nov. 1 reports, which respectively analyze new U.S. government guidance to prevent the hacking of automotive computers and electronics and how lessons to remediate the year 2000 date problem can be applied to IT modernization. The next ISMG Security Report will be posted on Tuesday, Nov. 8.
Theme music for the ISMG Security Report is by Ithaca Audio under the Creative Commons license.