Endpoint Detection & Response (EDR) , Endpoint Security , Enterprise Mobility Management / BYOD
Capturing ROI on Your Unified Endpoint Management Investment
IBM's John Harrington Jr. and Ryan Schwartz on How Security Leaders Should Approach UEM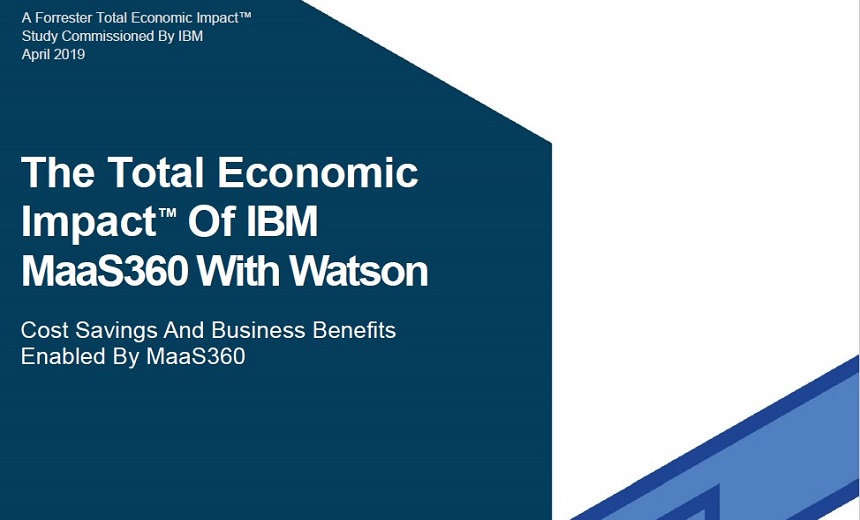 Unified endpoint management (UEM) exists because devices have grown in number, variety and complexity of how they're being used in the workplace. So how should IT & Security leaders approach UEM? John Harrington Jr. and Ryan Schwartz, IBM MaaS360 with Watson product marketing managers, share insight based on learnings from a recent study of their customers' UEM practices.
"Prior to MaaS360, IT administrators had to manually install department specific applications and devices at setup," Schwartz says. "By leveraging MaaS360's more granular provisioning capabilities and IAM solution, IT administrators and end users save time during the setup process - a whopping 47%."
In an interview about UEM ROI, Harrington and Schwartz discuss:
The emergence of the UEM market;
Top questions security leaders should ask before investing;
What prospective buyers can learn from a recent Forrester Consulting study of MaaS360 customers.
Click here to download the Forrester TEI study of MaaS360 with Watson discussed in this interview.
Harrington has spent the past eight years working for an industry-leading Software-as-a-Service-based UEM provider, specializing in product marketing. In this capacity, he works closely with product development and offering management counterparts to develop creative assets and messaging that differentiate IBM MaaS360 with Watson as the industry's first and only AI approach to UEM.
Schwartz is a product marketer, but has spent the better part of his two-plus years with IBM as a seller, working directly with clients to understand how IBM can best support their needs. He has had the privilege to present to the executive movers and shakers that turn the wheels of their respective industries, be it through virtual product demonstrations, large-scale conferences, or a quick lunch meeting.