At the Eye of the DefenseStorm
Executive Sessions Interview with Sean Feeney, CEO of DefenseStorm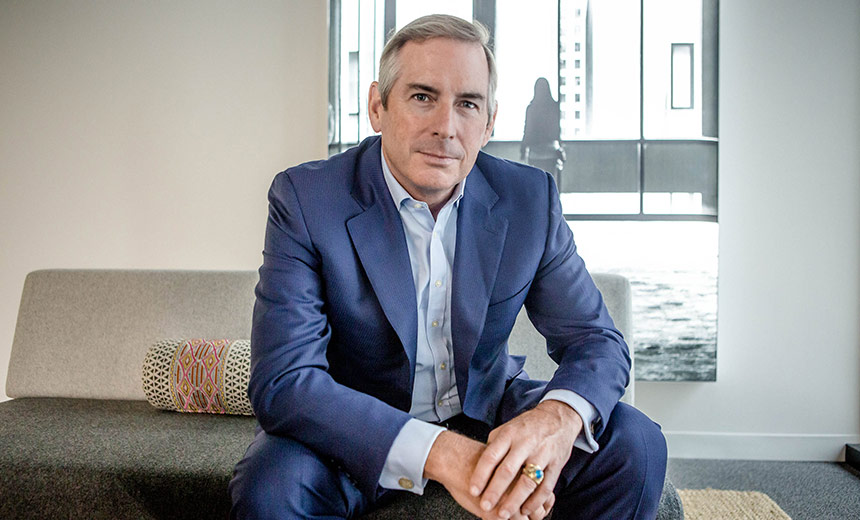 Sean Feeney, CEO of DefenseStorm, got his education at West Point. How did his military training prepare him for leadership in technology and cybersecurity organizations? Feeney shares leadership insights in this Executive Sessions interview.
Among the key lessons he learned at West Point: Failure is not terminal - but to be successful, you must collaborate with others. Another key point: "When you're in charge, be in charge."
Feeney distills these ideas into his own leadership philosophy, which he sums up as: Think, decide and act. "Ultimately, you've got to make a decision, and you never have perfect information," Feeney says. "One of the things the military teaches you is that you deal with what you have, you make a decision based on the best information you have, and then you act. And you act aggressively and execute that plan."
Today, Feeney puts his leadership skills to work in service to DefenseStorm, which offers a security data platform designed to help financial institutions maintain both their cybersecurity and their regulatory compliance. The job requires not just awareness and responsiveness to the threat landscape, but also to the nuances of federal and state regulations, which require constant attention.
"We have a saying: 'We were started by bankers, for bankers,'" Feeney says. "We understand the challenges that face community banks and credit unions. ... We understand what the regulators are asking for, and we're working closely with our customers to stay ahead of that."
In an interview recorded as part of ISMG's Executive Sessions series of in-depth discussions with security and technology leaders, Feeney talks about:
How his West Point education influences his leadership style;
DefenseStorm's unified approach to cybersecurity;
Changes to expect in the threat landscape and solutions marketplace in 2017.
Feeney is a 30-year technology leadership veteran and has overall responsibility for realizing DefenseStorm's vision and implementing its growth strategies. He formerly was CEO at GT Nexus, overseeing its sale to Infor in September 2015. Prior to GTN, he was an operating executive with Golden Gate Capital and CEO of Inovis from 2005 until the 2010 sale to GXS (acquired by OpenText), a transaction that created the largest B2B integration services provider. He also worked as executive vice president at CheckFree (acquired by Fiserv), COO at Clarus Corp., and executive vice President at Dun & Bradstreet Software. He currently sits on the board of TrendKite; he's a former board member and past chairman of the Technology Alliance of Georgia.