Events , Governance & Risk Management , RSA Conference
Art Coviello on RSA Conference
Ex-RSA Chair on the Legacy, Growth of Security's Premier Event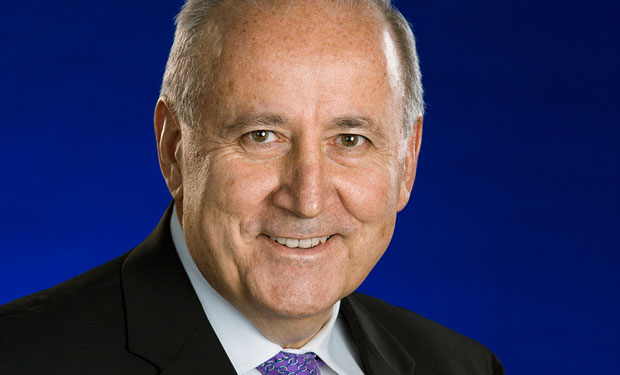 What started as an industry event has grown into a global franchise.
The RSA Conference is nearly a quarter-century old now, and it's still gaining in popularity and scope. In an exclusive interview, Art Coviello, recently retired chairman of RSA, the security division of EMC, reflects on the RSA Conference legacy and future.
Asked what surprises him most about the endurance of the RSA Conference, Coviello speaks to its popularity. In 2014, the U.S. event attracted roughly 30,000 attendees.
"The conference has truly become a phenomenon of its own," says Coviello, who stepped down as RSA chair in February. "It's been a thrill to see RSA Conference continue to be the place where the world does talk security."
One of the keys to keeping the event relevant, he says, is continuing to focus on content - the best-regarded speakers presenting security solutions and strategies. "As important as the trade show is for highlighting existing companies and showcasing new ones, it's really the content that makes the conference so relevant, and it's been the key to [the event's] success."
In this conversation, Coviello discusses:
The RSA Conference legacy;
The significance of the event to the information security industry;
The event's growth into new markets.
To hear more from Coviello, please listen to another exclusive Executive Sessions interview, RSA's Coviello on the State of Security.
Coviello was responsible for RSA's strategy and overall operations as it delivers EMC's global vision of information-centric security. He was CEO of RSA Security Inc. prior to its acquisition by EMC in 2006. He joined the company in 1995 and has been a driving force in its rapid growth since. His expertise and influence have made him a recognized leader in the industry. He plays key roles in national cybersecurity initiatives and is a regular speaker at conferences and forums around the world. Coviello has more than 30 years of strategic, operating and financial management experience in high-technology companies. In addition, he serves on the board of directors at EnerNOC and AtHoc.
Additional Summit Insight:
Hear from more industry influencers, earn CPE credits, and network with leaders of technology at our global events. Learn more at our Fraud & Breach Prevention Events site.