Critical Infrastructure Security , Cybercrime , Cybercrime as-a-service
Analysis: Self-Driving Tractors at Risk of Being Hacked
Also: Senate Approves Cybersecurity Funding Boost; AlphaBay Market Reboots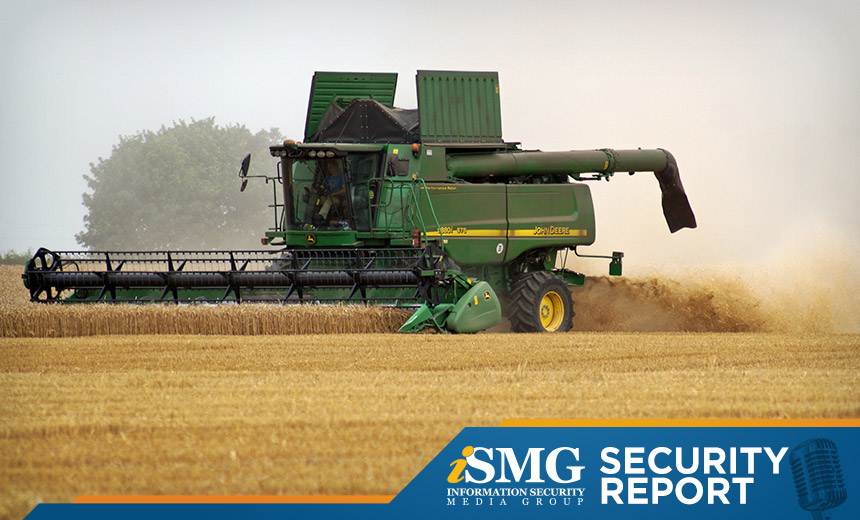 The latest edition of the ISMG Security Report features an analysis of how tractors manufactured by John Deere are at risk of being hacked.
In this report, you'll hear (click on player beneath image to listen):
ISMG's Jeremy Kirk describe the risks posed by numerous vulnerabilities that a researcher uncovered in tractor manufacturer John Deere's systems;
ISMG's Scott Ferguson analyze how a $1 trillion infrastructure bill passed by the Senate would provide additional cybersecurity funding for federal, state and local government units;
ISMG's Mathew Schwartz provide an update on the reboot of the notorious AlphaBay darknet market.
The ISMG Security Report appears on this and other ISMG websites on Fridays. Don't miss the July 30 and Aug. 6 editions, which respectively discuss keeping track of ransomware operations and ransomware operators' propensity for lying.
Theme music for the ISMG Security Report is by Ithaca Audio under a Creative Commons license.