Fraud Management & Cybercrime , Governance & Risk Management , Incident & Breach Response
After 7 Months in Office, How's Trump Doing on Cybersecurity?
Also, Cybersecurity Coordinator Rob Joyce Disses Kaspersky Lab on Network TV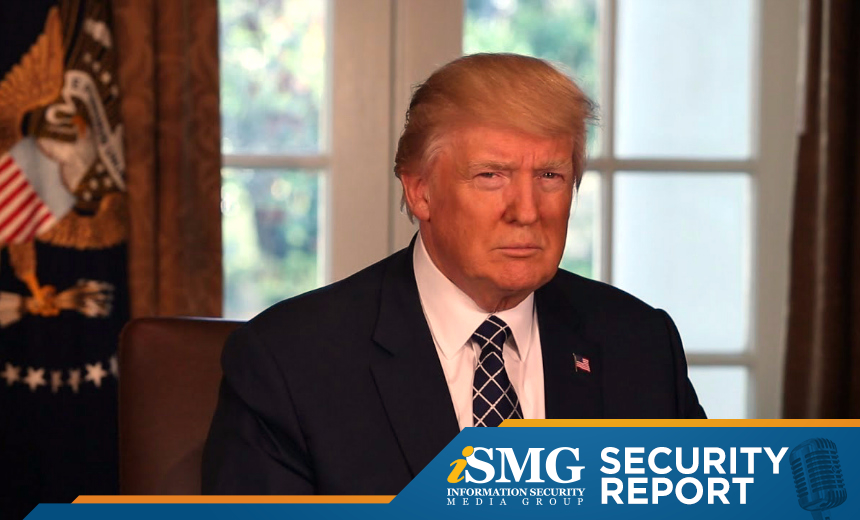 Analyzing Donald Trump's cybersecurity policy seven months into his administration highlights the latest edition of the ISMG Security Report.
Also in the Security Report (click on player to listen), hear about White House Cybersecurity Coordinator Rob Joyce taking the highly unusual step to appear on network TV to warn the public about using computer security software from the Russian-based company Kaspersky Lab.
The ISMG Security Report appears on this and other ISMG websites on Tuesdays and Fridays. Check out our Aug. 22 and Aug. 25 editions, which respectively include an analysis by information security guru Ron Ross on forthcoming changes to the National Institute of Standards and Technology's catalog of IT security and privacy controls and an evaluation of Donald Trump's approach to cybersecurity during the first seven months of his administration.
The next ISMG Security Report will be posted on Friday, Sept. 1.
Theme music for the ISMG Security Report is by Ithaca Audio under a license.