Cyberwarfare / Nation-State Attacks , Fraud Management & Cybercrime , Fraud Risk Management
InfoSec Community Supports Krebs After Ouster From CISA
Meanwhile, Deputy CISA Director Resigns; Acting Director Reportedly Named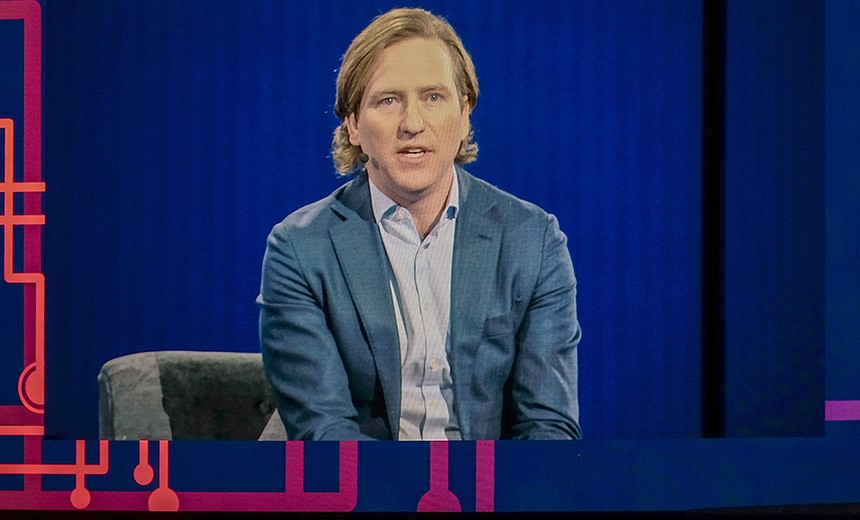 Waves of support from the InfoSec community continued to pour in Wednesday for Christopher Krebs, the Cybersecurity and Infrastructure Security Agency director who was fired Tuesday via Twitter by President Donald Trump.
See Also: Cyber Risk Intelligence in a Digitally Transformed World
In related developments, Deputy CISA Director Matt Travis resigned just hours after the president's announcement Tuesday. Meanwhile, CISA's executive director, Brandon Wales, has been named acting director to fill in for Krebs, according to CNN and Politico.
The White House, CISA and the Department of Homeland Security, the parent agency of CISA, have yet to issue a statement regarding the status of Travis or Wales and did not immediately reply to an Information Security Media Group request for comment.
Krebs' firing was widely anticipated - even by Krebs himself - as the Trump administration has pushed forward with a staff reshuffling in what appear to be the final two months of the president's tenure (see Senior DHS Officials, One in Cybersecurity, Resign).
The Reaction
Cybersecurity professionals and politicians from both sides of the aisle are offering support for Krebs, who was fired after the agency determined that the 2020 election was the "safest in history."
Retired Air Force Brigadier Gen. Gregory Touhill, who formerly served as CISO of the United States and is currently CEO of Appgate Federal, says that removing Krebs from a cybersecurity leadership role diminishes the country's ability to defend itself and increases its cyber risk.
"There's been no credible evidence presented to the courts that indicates widespread voter fraud or reason to question the legitimacy of the 2020 election," Touhill says. "Chris' efforts to forge an effective team of federal, state and local officials to secure the election infrastructure were exemplary."
Philip Reitinger, president and CEO of the non-profit Global Cyber Alliance that is dedicated to eradicating systematic cyber risk and a former deputy under secretary for the national protection and programs directorate at Department of Homeland Security, adds, "Removing the nation's cyber and election security leader during a presidential transition, when the threat of disinformation about the election result remains, undermines the homeland and national security of the United States."
Tom Kellermann, who served as a cybersecurity adviser to former President Barack Obama and is now the head of cybersecurity strategy at VMware, noted that Krebs helped create partnerships between the government and private businesses, which are essential to better cybersecurity planning.
"Chris was a champion of the cybersecurity community," Kellermann says. "He is responsible for galvanizing the public-private partnership and for strengthening the security of America's critical infrastructures."
Support for Krebs poured in on Twitter.
For example, Kevin Beaumont, senior threat intelligence analyst at Microsoft Threat Intelligence, noted Krebs' contributions.
This is also irresponsible. Mr Trump should, perhaps, listen to experts rather than peddle internet conspiracies. https://t.co/IUjAEytVGH

— Kevin Beaumont (@GossiTheDog) November 18, 2020
Support for Krebs also came from outside the U.S. Neil Hare-Brown, CEO at U.K. cybersecurity consultancy STORM Guidance, called the firing a disgrace.
"It is a disgrace that this has happened to a respected InfoSec professional," Hare-Brown says. "Trump appears to be vindictive. He knows nothing about cybersecurity, so this is simply not an ethically informed decision.
Tom Bossert, the president of Trinity Cyber, who is a former homeland security and counterterrorism adviser to the Trump administration, says Krebs made the 2020 election safer than the 2016 contest.
Chris Krebs made America safer and our election system more secure. Thank you for your service, Chris. Well done. @C_C_Krebs https://t.co/znLW7JNq24

— Thomas P. Bossert (@TomBossert) November 18, 2020
Both Sides of Aisle
Sen. Mark Warner, D-Va., and Rep. Will Hurd, R-Texas, issued statements saying Krebs' firing is a mistake.
Chris Krebs is an extraordinary public servant and exactly the person Americans want protecting the security of our elections.

It speaks volumes that the president chose to fire him simply for telling the truth.

— Mark Warner (@MarkWarner) November 18, 2020
"Chris Krebs is a true patriot. He was instrumental in us having one of the most secure elections in history despite bad actors trying to influence our elections. His service should have been rewarded, not dismissed," Hurd tweeted.
Rep. Jim Langevin, D-R.I., who is a member of both the House Homeland Security Committee and the Cyberspace Solarium Commission, which called for sweeping reforms to America's cybersecurity approach, also noted Krebs' success.
"His work at CISA has drawn praise from across the political spectrum, and his team has done an exemplary job improving our election security over the past four years," Langevin said.
Tony Morbin, executive news editor, EU, at ISMG, contributed to this report.